Chicago could shut down parks, lakefront if residents ignore stay-at-home coronavirus guidelines; police to issue citations next
CHICAGO (WLS) — With a heavy hand, Chicago Mayor Lori Lightfoot reminded residents the "stay-at-home" order is not an option during a Wednesday afternoon update on the COVID-19 pandemic.
But the Mag Mile was teeming with pedestrians Wednesday night as warmer weather and cabin fever brought people out of their homes.
"While it is acceptable to leave your homes to go on walks near your homes and to purchase food and other essentials, you have to stay at home as much as possible," Lightfoot said.
Lightfoot said she would use every tool at her disposal to force compliance, including shutting down the parks and the entire lakefront.
By 6 p.m., much of Chicago's lakefront trail was cleared by police, making good on the mayor's threat.
She said she saw packs of people congregating as she drove up and down the lakefront on this milder Wednesday.
"Way too many people gathering like it's just another day. This is not just another day, and no day will be just another day until we're on the other side of the virus, which is weeks away," Lightfoot said.
Chicago police officers also broke up gatherings, which officials said could result in a warning, or citation and fine of up to $500.
"We're going to give you an admonition and if you don't turn right away and head home, then you're going to get a citation," said Lightfoot. "And if worse, yeah, we will take you into custody."
Repeat violators could be arrested.
"Because if we do not do this, Chicago is at risk," said Interim CPD Superintendent Charlie Beck. "Your families are at risk. The seniors in this city are at risk."
While Chicago police work to enforce the "stay-at-home" order, more of its officers have contracted COVID-19. Three new cases have been diagnosed, bringing the total involving the department to nine.
Mayor Lori Lightfoot warned that Wednesday night's lakefront closure could become the norm.
"If people don't take this in a serious way in which they must, I'm not going to hesitate to pull every lever at my disposal to force compliance if necessary," she said.
Meanwhile, the United Center will be used as a logistics hub during the coronavirus pandemic.
The arena and surrounding campus will be a staging area for first responders, as a place to distribute food and collect medical supplies.
Copyright © 2020 WLS-TV. All Rights Reserved.
Chicago coronavirus survivor ready to donate antibody-rich plasma for convalescent plasma therapy
CHICAGO (WLS) — Caitlin Darcy is a server at Beatnik in West Town. She lost her job when the state shuttered all bars and restaurants. Then she contracted COVID-19.
After four days of severe aches, pain and mild fever, she recovered.
RELATED: Latest news and updates on Illinois coronavirus cases, Chicago area impact
"I consider myself very lucky that I was able to get tested and I know a lot of people have not been able to," she said.
Darcy feels like a superhero now, because her blood has the antibodies that, in concentrated form, might help others beat the worst of the disease. But there's no process for her to play her part in convalescent plasma therapy.
The Mayo Clinic and Red Cross are experimenting with the process which shows promise under FDA guidelines and in the eyes of at least some infectious disease specialists.
"This is like a tsunami that has washed over the country, so people are playing catch-up for the most part," said Dr. Vishnu Chundi of Metro Infectious Disease Consultants and the Chicago Medical Society COVID-19 task force. "Right now I think we have to go to the next phase which is taking care of our sick people to the best of our ability. Ventilators are important but it's much better to treat them early and keep them off the ventilators and this may be a good choice."
The task force is calling on the governor o convene the people now who could expand the expand he experimental therapy: doctors, hospitals, insurers and blood banks.
Copyright © 2020 WLS-TV. All Rights Reserved.
Chicago Police Report 22 Additional Cases of Coronavirus – NBC Chicago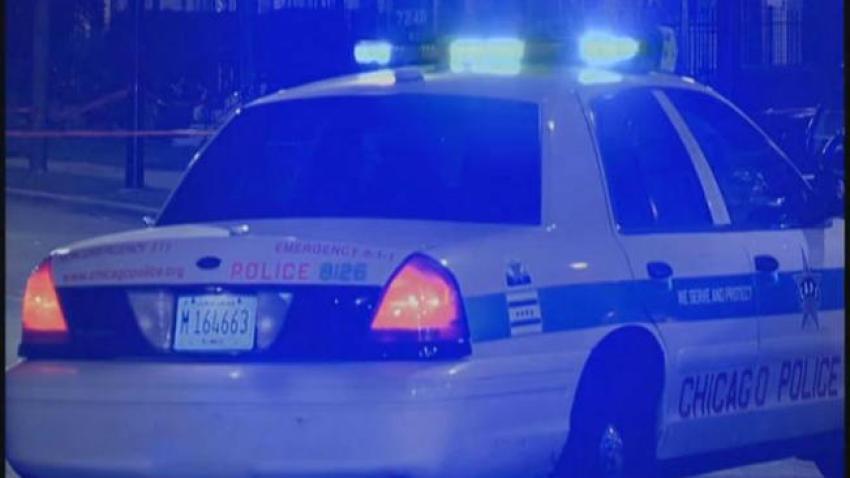 The Chicago Police Department is reporting that 22
additional officers have tested positive for the novel coronavirus, bringing
the department's total number of positive tests to 134 since the pandemic
began.
Of those 134 members of the department, 128 are sworn
officers and six are civilians, the department said. Police say 20 additional
officers tested positive for the virus in the last 24 hours, and two additional
civilian members of the force tested positive.
The department also announced Wednesday that three sworn
members of the force who had previously tested positive for the virus have
recovered from their symptoms and have returned to active duty.
One officer, 50-year-old Marco Di Franco, died last week
after contracting the virus.
Crime Data Shows Coronavirus Pandemic Isn't Slowing Violence Across Chicago – CBS Chicago
CHICAGO (CBS) — The coronavirus pandemic is not only straining resources in Chicago hospitals but also on the streets. Despite the stay-at-home order, police responded to 19 shootings Tuesday night, six of which were homicides.
Overall crime was down in the last week, but robberies and shootings were up. The Chicago Police Department superintendent said the violence is draining the department's resources that should be used to fight against COVID-19.
Tooth brushes, deodorant and toilet paper are packed in to ziplock bags and passed out on the street in West Garfield Park because the Institute for Nonviolence Chicago hopes providing those essentials will encourage residents to stay home.
"Not everyone is heeding it," said Teny Gross, executive director at the institute. "So many young people have not."
"In one ear and out the other," said Shelbe Brown, with the institute.
Gross and Brown spent Tuesday evening responding to shootings.
"Yesterday was a horrific night," said Gross. "The violence is not going down as much as it should."
Six people were killed in shootings across the city. That follows a trend from last week.
According to data analyzed by the CBS2 Investigators, shootings were up 42% from the same week last year, from 28 shootings to 40.
"We're fighting the pandemic, and we're fighting the epidemic," said Tony Raggs with the Alliance of Local Service Organizations. "The epidemic being violence."
CPD data shows that last week, robberies were on the rise, too. Meanwhile Wednesday, the area near Madison and Kostner was bustling with groups gathering on the sidewalk — business as usual.
Gross said drug trafficking appears to being thriving despite the stay-at-home mandate.
"You don't become cured out of your addiction just because now there is a virus," he said. "And when there is addiction and demand that means there will be supply as well."
So now they're focusing their efforts into a full-fledged public health campaign.
"We know what's up, and we need everyone to act on that," he said.
Interim Supt. Beck said CPD dispersed more than 300 groups Tuesday night across the city.
There was a significant drop in criminal sexual assault and theft across the city last week.
CBS 2 will continue to track this crime data throughout the pandemic to get a full picture.