Madonna Issues Warning After Co-Star Dies Of Coronavirus
This is so sad! And unfortunately this will not be the last new of its kind…
Mark Blum may not be a name you know, but you have almost certainly seen his work. He was one of those "that guy" actors, whom we all recognize but can't name. And we have now lost him to the coronavirus.
The veteran actor's wife, actress and acting teacher Janet Zarish, broke the news to the Hollywood Reporter; he died at the hospital due to complications from the novel coronavirus. He was only 69 years old.
Related: Woman Purposely Coughs On Food At Grocery Store In 'Twisted Prank'
Mark was seen recently as Joe's boss, Mr. Mooney, in the Netflix hit You, but he's been in just about everything — Billions, Succession, Mozart In The Jungle, SVU, The Good Wife, CSI, Roseanne, The West Wing. He was also very active in the theater company Playwrights Horizon, who shared on social media:
"With love and heavy hearts, Playwrights Horizons pays tribute to Mark Blum, a dear longtime friend and a consummate artist who passed this week. Thank you, Mark, for all you brought to our theater and to theaters and audiences across the world. We will miss you."
But Mark may be best remembered for his high profile roles on the big screen in the 1980s.
Not only was he the sleazy ex-boyfriend who gets punched in the face by Crocodile Dundee, he was also the sketchy husband in the film that gave us Madonna the movie star, Desperately Seeking Susan.
Here they are sharing the screen together in the VERY '80s classic:
Her Madgesty took to Instagram to mourn her co-star (one of her very first as the 1985 comedy was only her second film after a cameo in Vision Quest earlier the same year), writing:
"I Want to Acknowledge the Passing of a remarkable Human, fellow actor and friend Mark Blum, who succumbed to Coronavirus. This is really tragic and my heart goes out to him, his family and his loved ones. I remember him as funny warm, loving .and professional when we made Desperately Seeking Susan in 1985!! Another reminder that this virus is no joke, nothing to be casual about or pretend wont affect us in some way. ♥️ we need to stay grateful -be hopeful- help each other-and follow the quarantine rules!"
It's a good reminder for all of us. Sadly we don't think Mark will be the last casualty Hollywood will suffer from this pandemic.
Stay safe out there, everyone!
[Image via Netflix/Orion Pictures/Paramount Pictures/YouTube.]
Ina Garten's 'crisis' cosmopolitan recipe is a viral hit
Celebrity chef Ina Garten joined the "quarantini" trend, mixing an enormous cosmopolitan cocktail to get us through the coronavirus pandemic.
At 6 a.m. on Wednesday, the Barefoot Contessa played bartender on Instagram. "During these stressful times it's really important to keep traditions alive," she explains in the video captioned, "It's always cocktail hour in a crisis!"
Pulling out a big pitcher, the Food Network star quips, "You never know who is going to stop by — wait a minute, nobody's stopping by." Her recipe calls for two cups of vodka — "good vodka" — such as Grey Goose or Finlandia, as she specifies on her website. Then, one cup of Triple Sec or Cointreau (the second has a stronger alcohol content) and one cup of cranberry juice. "I mean, how easy is this?" she says.
Next, a half-cup of freshly-squeezed lime juice, which is the equivalent of three limes. Garten pours the liquid into a gigantic cocktail shaker half-filled with ice. "Oh, this smells so good," she says. "Just what everybody needs, right?"
Then, the curveball — after shaking the concoction for 30 seconds ("You have lots of time, it's not a problem"), Garten pulls out the most impressively-oversized martini glass. "Doesn't that look fabulous? Nice and cold and lots of it."
Raising the glass to her lips, she adds, "Stay safe, have a very good time and don't forget the cocktails. Delicious."
Reese Witherspoon, Nancy Meyers and celebrity chef Giada De Laurentiis marked their approval on Instagram while tweets read, "Somebody please check on Ina Garten" and "President Ina Garten." Modern Family star Jesse Tyler Ferguson remarked, "Well isn't @inagarten a whole entire mood?"
Garten is serious about cocktail hour, as she demonstrated during a February 2019 appearance on Late Night With Seth Meyers. The pair visited a New York City burger joint for a "refined afternoon" of mixed drinks from her personal recipes including the Duke's Cosmopolitan whiskey sours and mai tais, competing for best libation.
For the latest coronavirus news and updates, follow along at https://news.yahoo.com/coronavirus. According to experts, people over 60 and those who are immunocompromised continue to be the most at risk. If you have questions, please reference the CDC and WHO's resource guides. 
Read more from Yahoo Entertainment:
Want daily pop culture news delivered to your inbox? Sign up here for Yahoo Entertainment & Lifestyle's newsletter.
Senator Bernie Sanders speaks out against Everlane after layoffs
United States senator and presidential candidate Bernie Sanders has taken on Everlane, after the company suddenly laid off over 200 employees, as a result of the Covid-19 pandemic. 
Despite Everlane's ethical image, multiple reports say that many employees were blindsided when a total of over 200 employees, including part- and full-time retail workers and eight temp workers sourced from Atrium Staffing, were laid off or furloughed.
Among those employees were 42 out of 57 remote customer experience team members, who claim they were laid off without warning or notice on March 27. 
Members of the customer service team, who have established themselves on social media using the name 'Everlane Union', have been in the process of unionizing since late December, claiming that the company known for its promises of 'radical transparency' offered "low pay, nonexistent benefits, unpredictable scheduling," and appeared to prevent employees from organizing, according to a Vice report.
After being laid off, Everlane Union said that retail workers from Everlane stores were being trained to replace those fired to answer customer support emails. 
Now, these customer service workers have had their cause taken up by Senator Sanders, who accused Everlane of using the Covid-19 crisis as an opportunity to "union bust" via Twitter on March 28. 
"Using this health and economic crisis to union bust is morally unacceptable," Sanders tweeted. "I'm calling on @Everlane to bring workers back on payroll and recognize @EverlaneU (Everlane Union)." 
That same day, Everlane responded via Twitter with a statement from Michael Preysman, Everlane's founder. In the statement, Preysman said that "this was not about the union," and that "this was the hardest decision we've ever had to make and we are doing everything we can to retain our team and survive." 
The statement further said that Everlane does not have a cash balance, that the company furloughed all full-time retail employees so that they could keep their benefits, and that the company converted 20 customer experience associates and gave them full-time positions with benefits. 
In the wake of the layoffs, Everlane Union has created an Everlane customer support employee relief fund via Gofundme to support those who have been impacted. 
On March 31, Everlane Union said via Twitter that Everlane has begun deleting comments on its Instagram that mention the union. 
Currently, Everlane's retail stores remain closed until after shelter-in-place mandates in New York and California are lifted, while its online store remains open. 
FashionNetwork.com has made contact with Everlane Union and is awaiting comment. 
FashionNetwork.com has reached out to Derris, a public relations firm that works with Everlane, but is yet to receive comment. 
Copyright © 2020 FashionNetwork.com All rights reserved.
How Taylor Swift, Rihanna, & More Celebrities Are Helping Fight The COVID-19 Pandemic!
As cities around the country are urging self-isolation in order to help combat the coronavirus pandemic, causing school shutdowns, layoffs, and the closing of small businesses, celebrities are doing what they can to help out — and not just by entertaining the masses with live-streamed concerts and talk shows!
Related: Prince Harry Feeling 'Guilt' About Being Away From Royal Family During Coronavirus
Plenty of stars are putting their money where their mouths are by donating large sums of money and resources to help find a cure for COVID-19 and provide aid to the less fortunate.
See which stars are fighting the good fight (below)!
Dolly Parton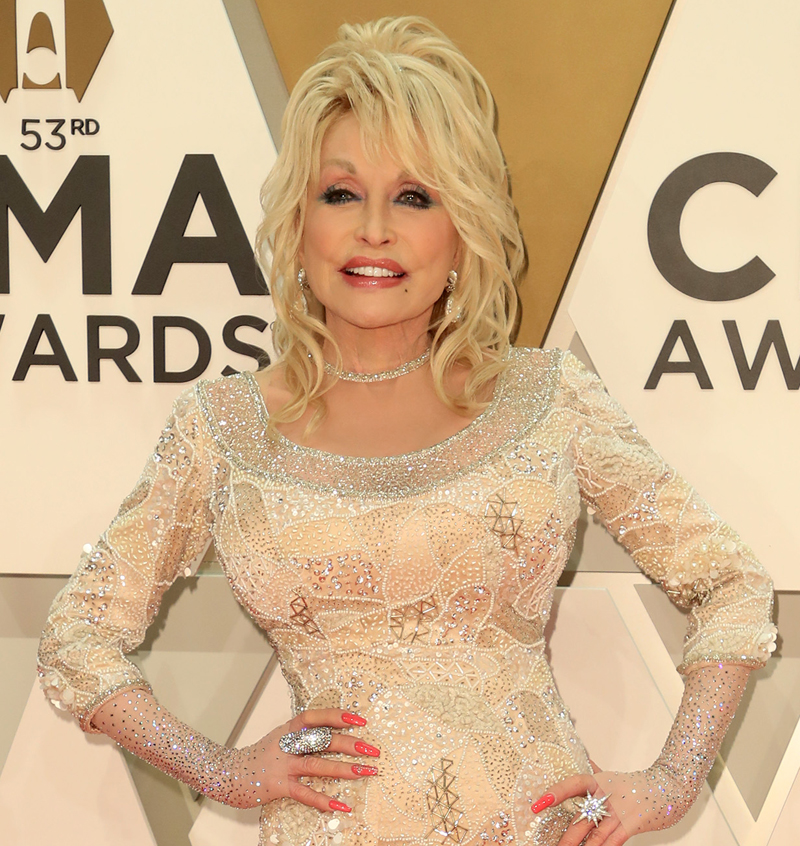 On April 1, the music legend announced she's donating $1 million to a research team at Vanderbilt University currently working to find a cure for coronavirus. She explained on Instagram:
"My longtime friend Dr. Naji Abumrad, who's been involved in research at Vanderbilt for many years, informed me that they were making some exciting advancements towards research of the coronavirus for a cure. I am making a donation of $1 million to Vanderbilt towards that research and to encourage people that can afford it to make donations."
Taylor Swift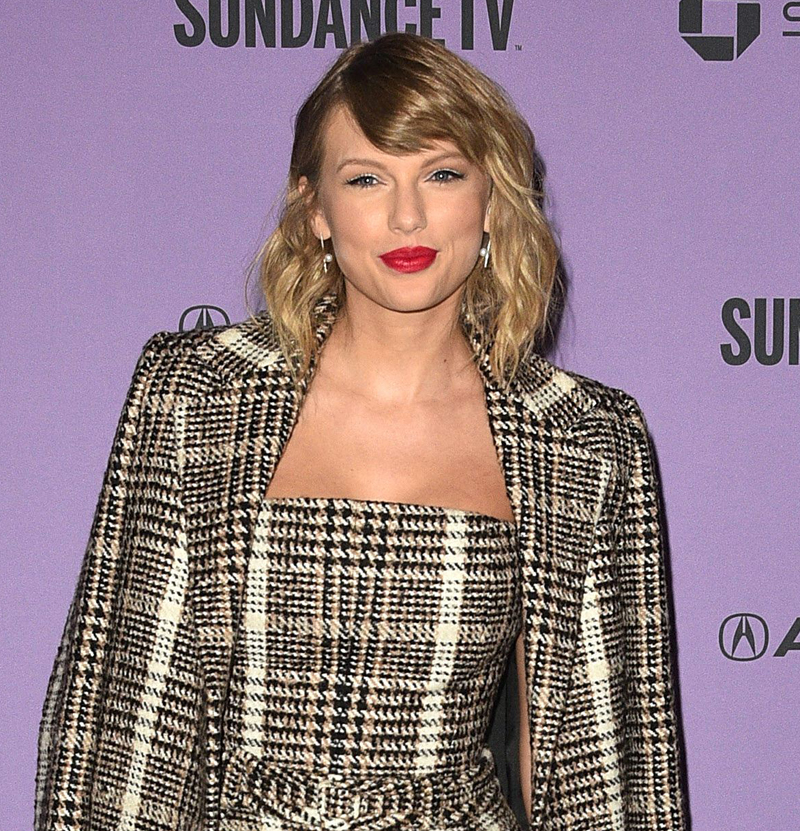 As many small businesses have had no choice but to shut down during the pandemic, Tay decided to lend a helping hand to Nashville record store Grimey's New & Preloved Music after the city's mayor issued a stay-at-home order forcing the company to send its employees home.
According to Rolling Stone, the Shake It Off singer is supplying the store with money for each employee and three months' worth of health care. Grimey's co-owner Doyle Davis told the outlet:
"We were very surprised, and I would have to say amazed, that Taylor Swift reached out to us through her publicist to offer some relief during the COVID-19 pandemic. I didn't even know we were on her radar, but she really stepped up to help after the recent tornadoes that struck Nashville and middle Tennessee, and now she's trying to help a beloved small business in her city. Taylor generously offered some direct relief to my staff and to cover three months of our health care costs for our group-insurance plan."
Blake Lively & Ryan Reynolds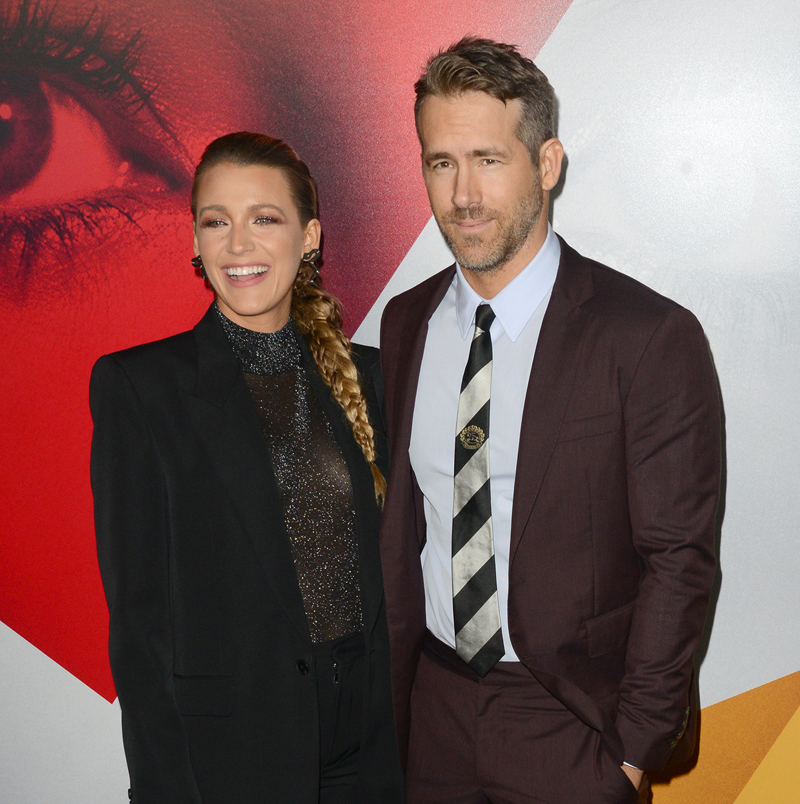 Earlier this month, the power couple announced they're donating $500,000 to Food Banks Canada and $500,000 to Feeding America. The actor said on Instagram:
"I think we can all agree, Covid-19 is an a**hole"
Billy Joel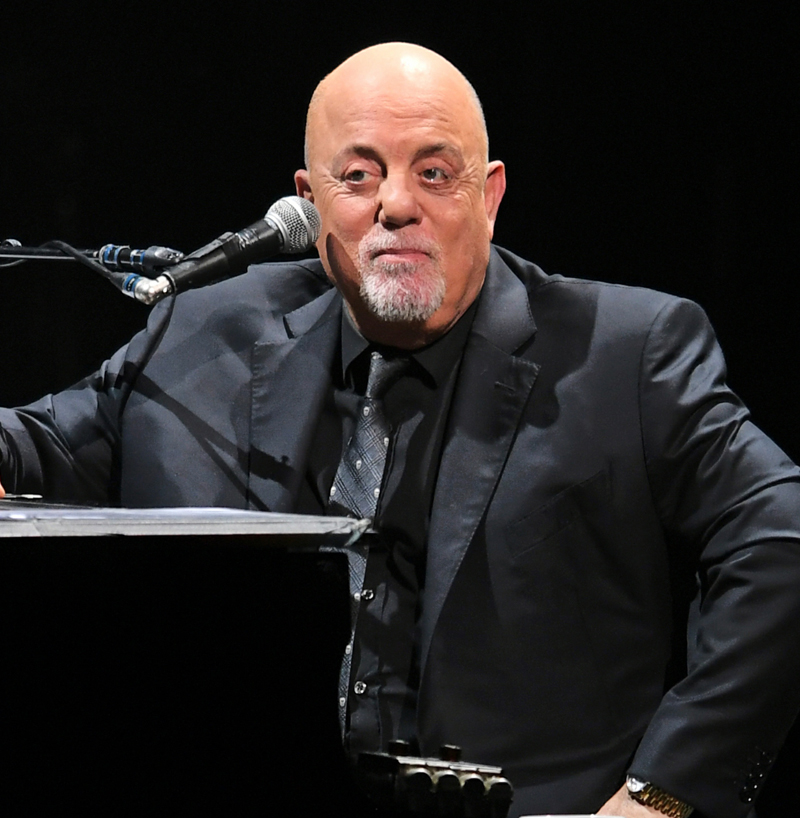 The Vienna singer and his wife Alexis announced that their foundation, The Joel Foundation, would be making multiple donations to help combat the pandemic, including a $500,000 contribution to help buy personal protective equipment for healthcare workers. They wrote in a statement on his website:
"So many of these heroic healthcare workers are risking their own lives. We cannot begin to express our gratitude for them and our concern for their well-being."
Ricky Martin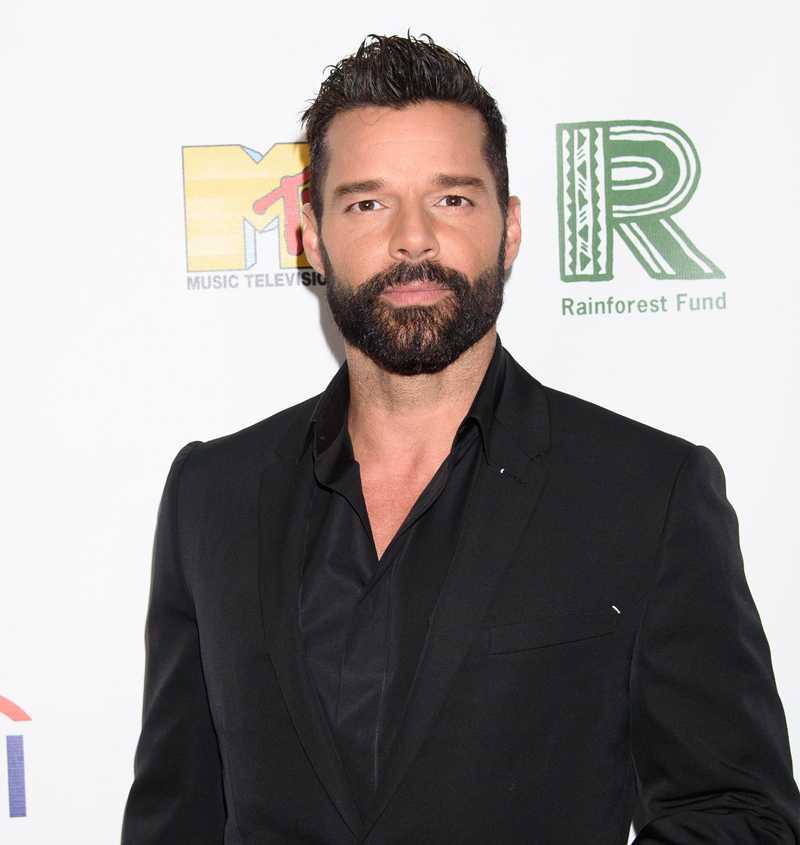 The signer took to Instagram last week to announce the launch of a new campaign through the nonprofit organization Project Hope which aims to help health care workers save lives across the world. He said in the video:
"In a situation like this, I need to do stuff. As you know, health care professionals are extremely vulnerable and professionals around the world don't have personal protection equipment they need to prevent them getting infected."
Selena Gomez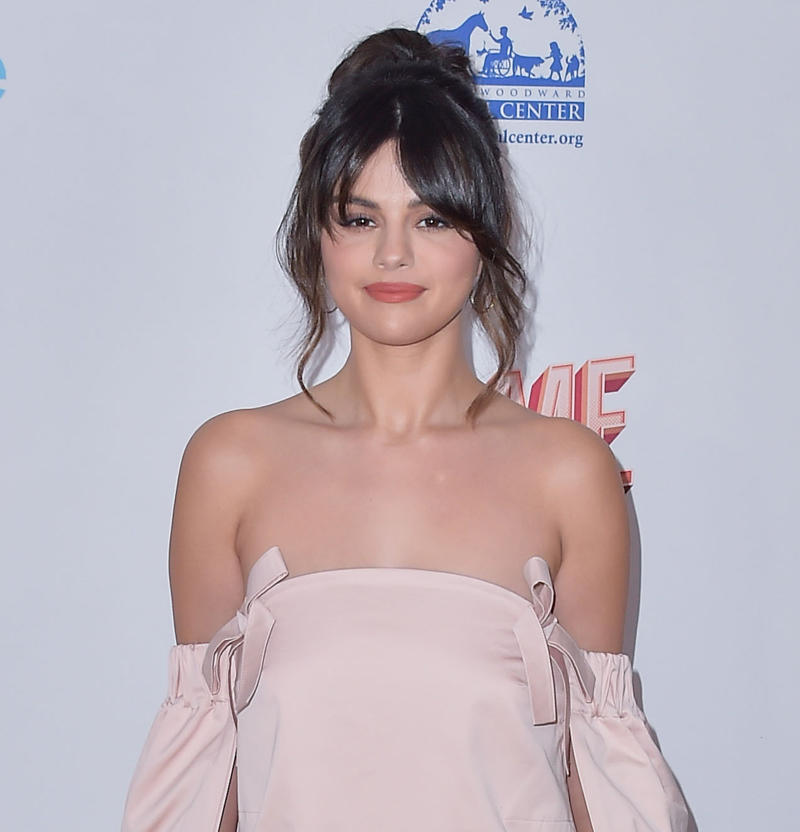 The Rare songstress took to Twitter on March 30 to send love — and financial support — to healthcare workers on the frontline by making a donation to Cedars Sinai. She tweeted:
"I'm donating to @CedarsSinai as they are low on masks and ventilators. They've taken such good care of me so it's my turn to show my gratitude."
Rihanna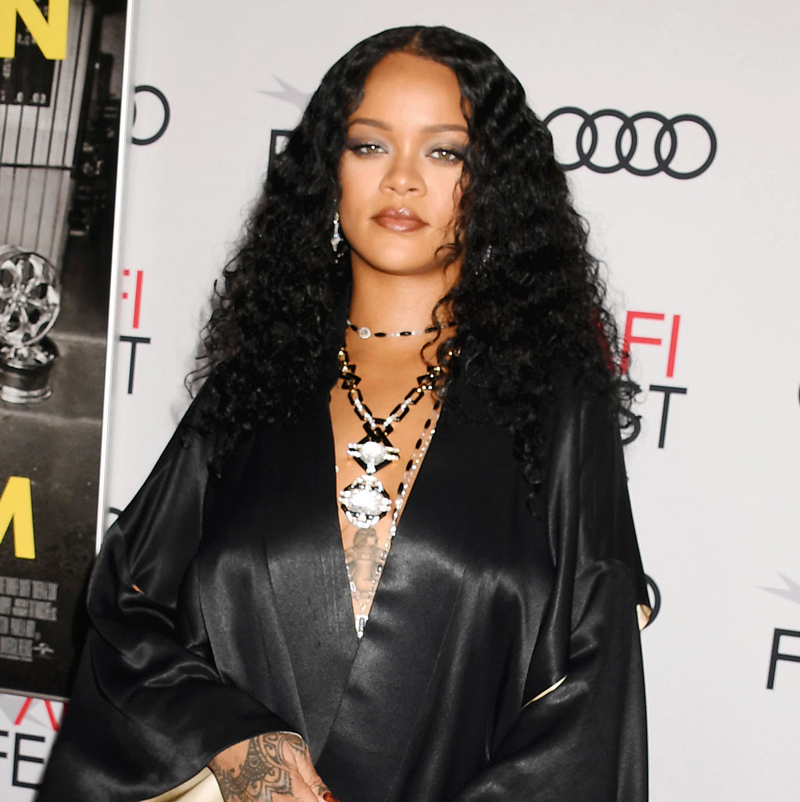 RiRi's nonprofit organization, the Clara Lionel Foundation, donated $5 million to various organizations like  Direct Relief, Partners In Health, Feeding America, the International Rescue Committee, and World Health Organization's COVID-19 Solidarity Response Fund to support underserved communities from the U.S. to Malawi as well as the healthcare professionals working to keep them safe.
Shawn Mendes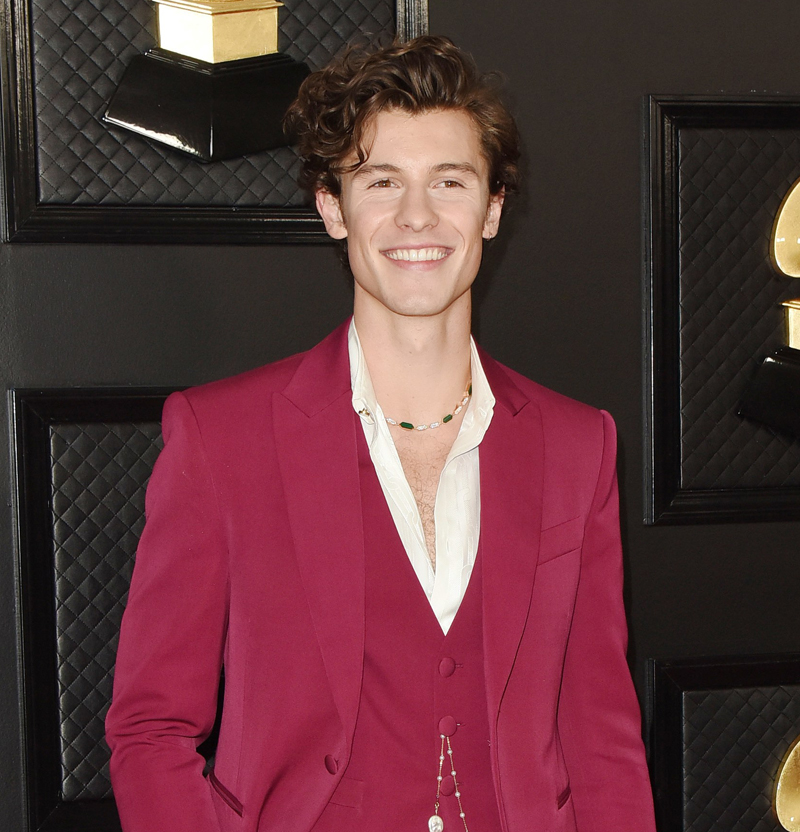 The Stitches singer's non-profit, The Shawn Mendes Foundation, donated $175,000 to the Toronto-based Hospital for Sick Children (SickKids) for emergency medical resources to combat COVID-19 and efficient care to patients, families, staff and the overall community.
He said on Instagram:
"For the next month, all donations to The Shawn Mendes Foundation will go towards SickKids Hospital & relief efforts around the world by the @WHO." 
Lady GaGa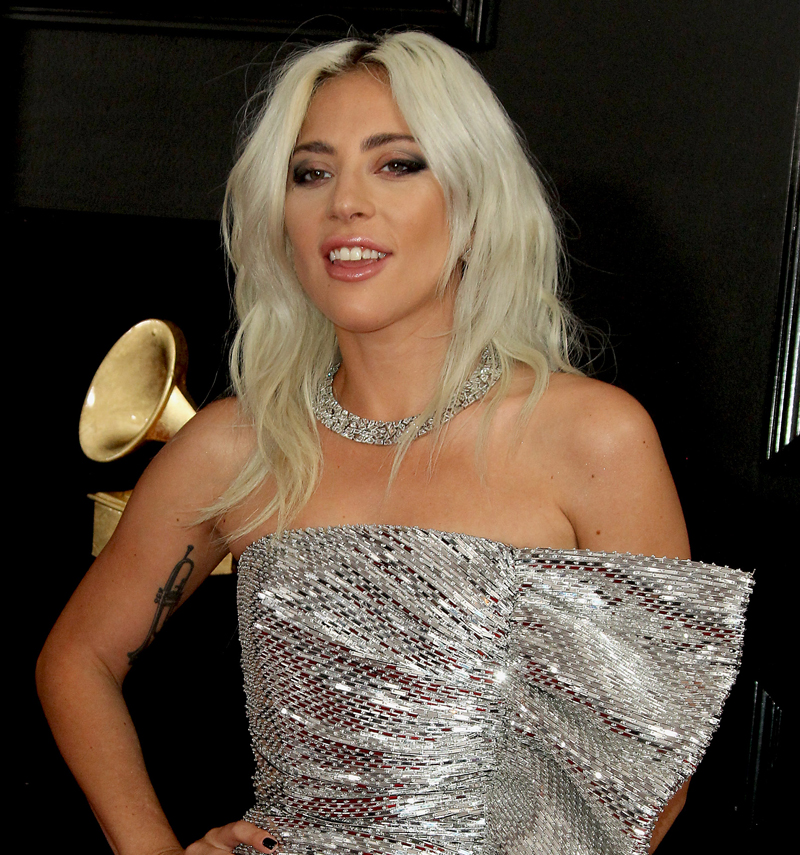 Earlier this month, the songstress' makeup brand, Haus Laboratories, announced that it would be donating to the L.A. Regional Food Bank and Food Bank for New York City, sharing on Twitter:
"We believe this is a time to choose compassion over fear."
Ciara & Russell Wilson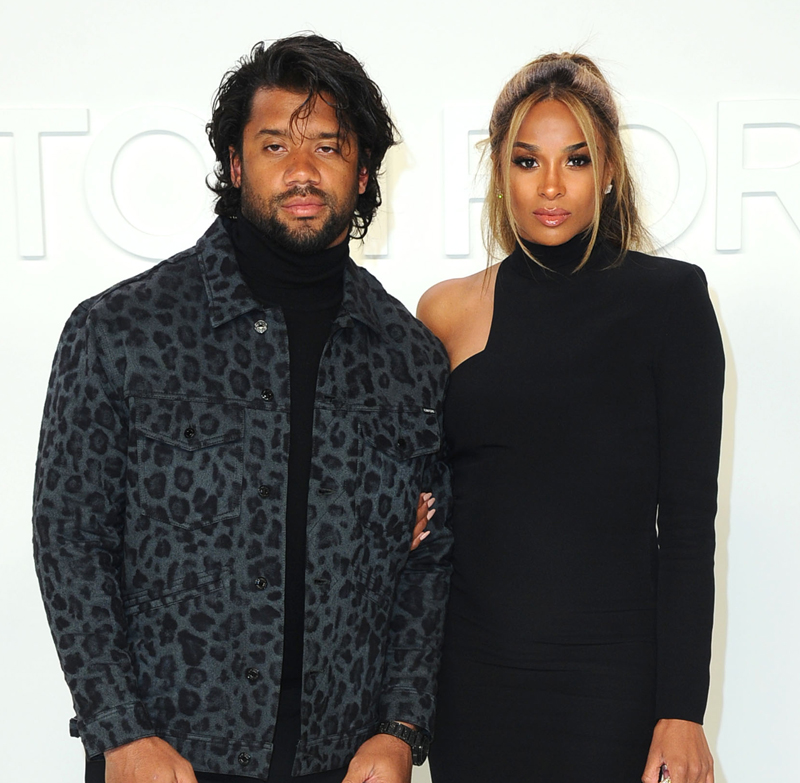 The Goodies singer and her Seattle Seahawks quarterback husband announced that they are donating a million meals to the Food Lifeline, which provides nutritious meals to the food insecure in Western Washington.
Ciara said in a video shared on Tuesday:
"We want to encourage everyone out there to join us in whatever way you can, big or small. Everything makes a difference."
Brad Paisley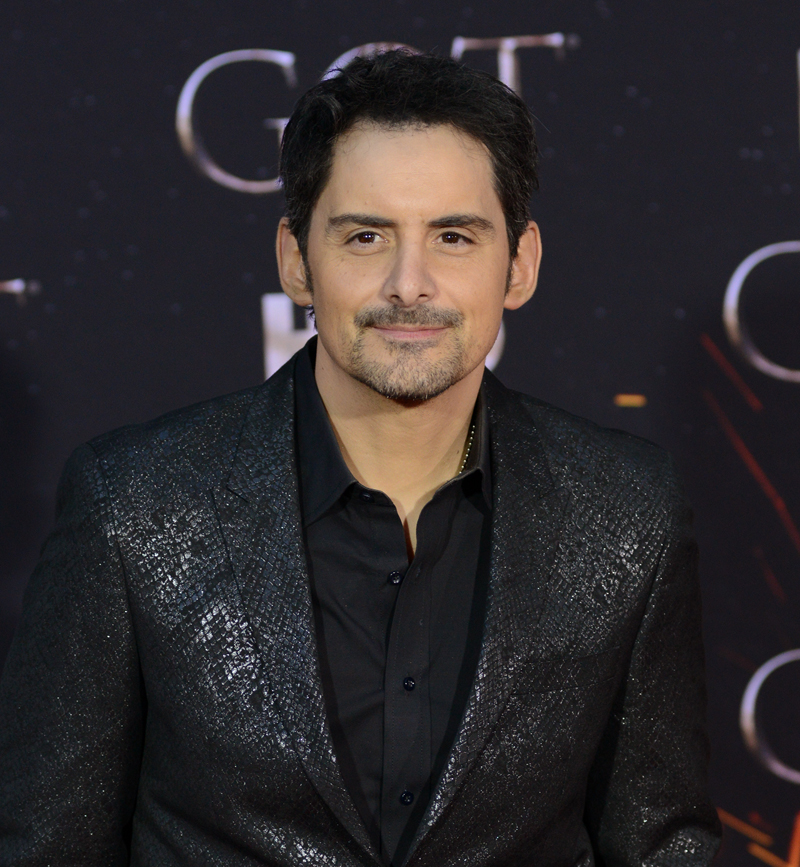 On March 17, the country crooner revealed that his Nashville grocery store, The Store, which provides free groceries to the needy, would be making deliveries to seniors.
Dierks Bentley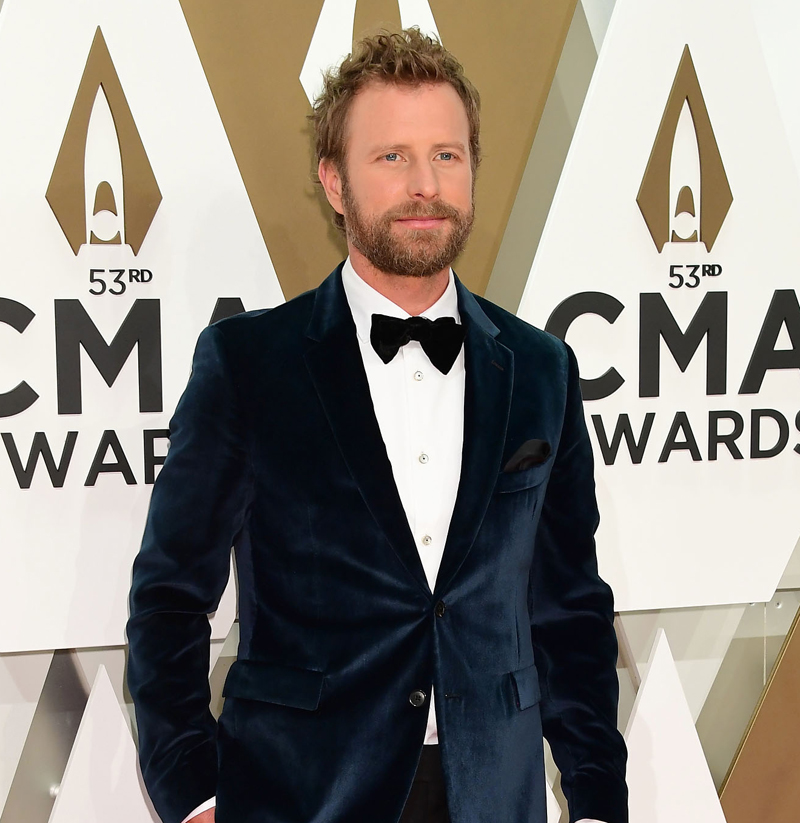 The singer and owner of gastropub Whiskey Row gave his 90 hourly employees $1,000 to help get them through this difficult time. He also urged fellow bar owners in Nashville to help their staff, writing on Instagram:
"I encourage all bar owners on Lower Broadway to take care of bartenders, bar backs, waitresses, security, dishwashers, etc the best they can. Let's make sure we help the folks that help make the music happen."
Justin Bieber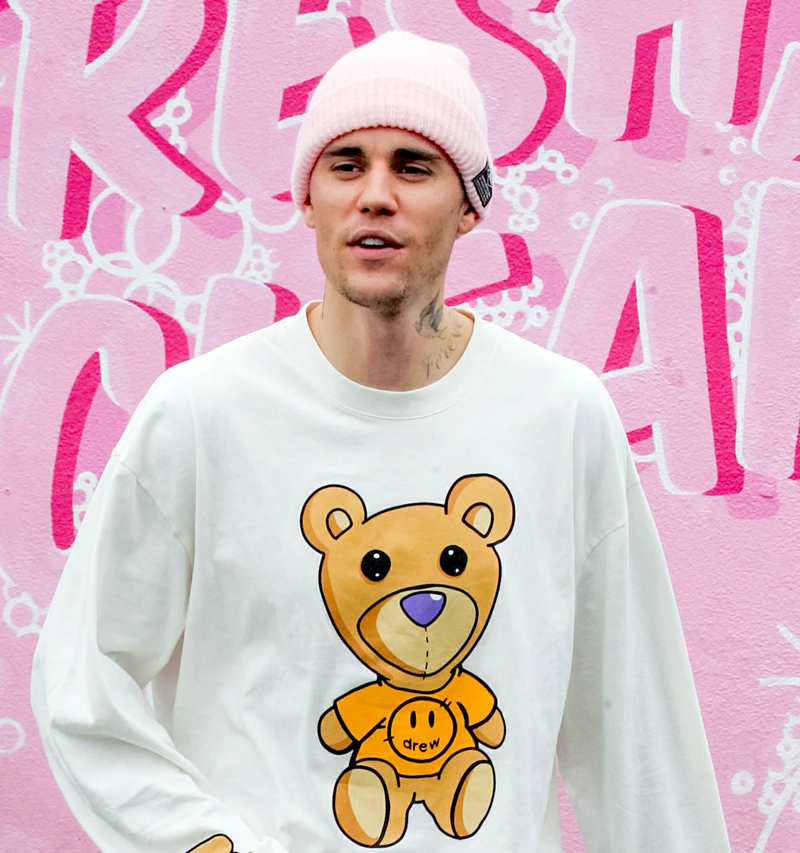 Biebs was one of the first celebs to take action. On February 13, the singer revealed that he made a donation to support China as the country was the first to be ravaged by the virus. He wrote on Instagram:
"Watching the news I couldn't imagine how scary it would be if a new disease was effecting my wife and my family and friends. China we stand with you as a collective humanity and have made a donation to support."
Justin Timberlake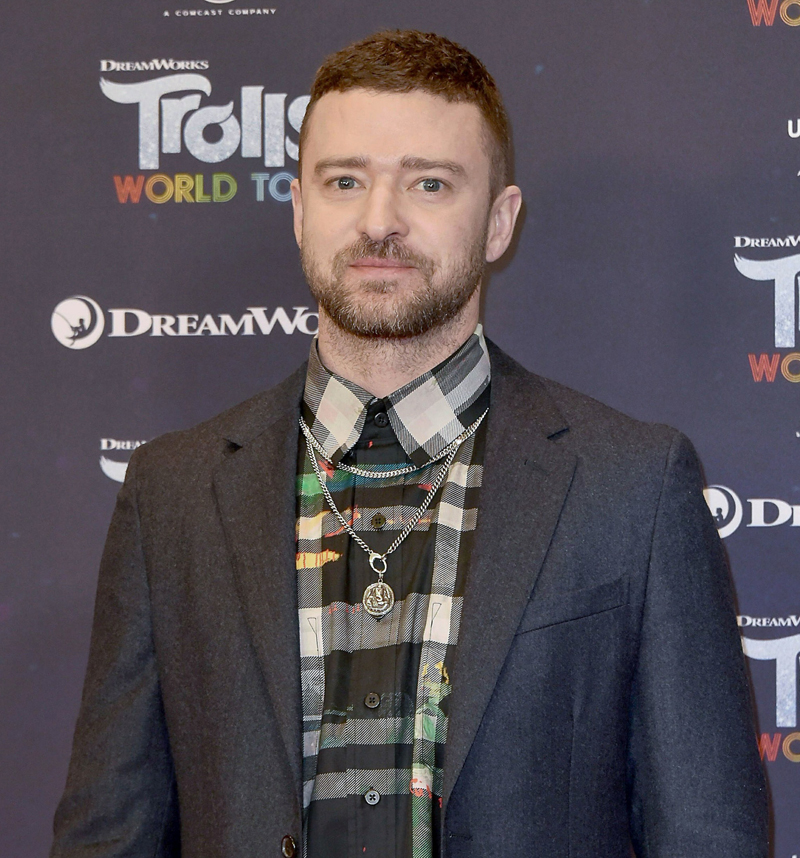 On March 15, the superstar announced that he made a donation to the Mid-South Food Bank in his hometown of Memphis, telling his followers:
"This is a crazy time, but remember we'll all in it together. Start small and support your local communities by getting food out to those in need. Every. little. thing. helps."
Megan Thee Stallion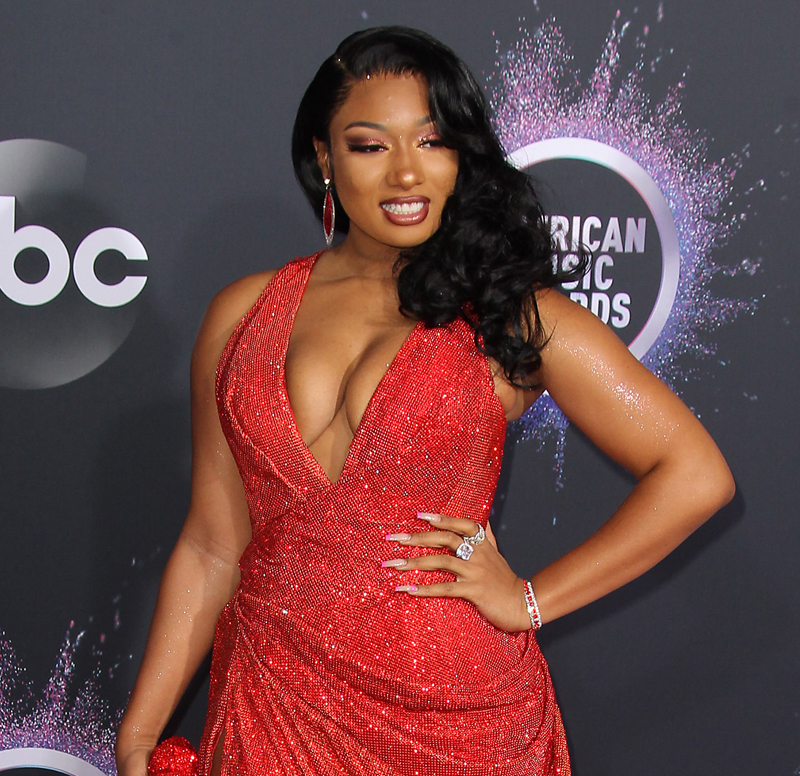 The rapper wanted to support the fans who supported her over the years by paying their bills during the outbreak. She tweeted on March 12:
"Since y'all have been going so hard supporting me I wanna support y'all and bless them pockets real quick !!! Drop y'all's cash app names."
Lil Nas X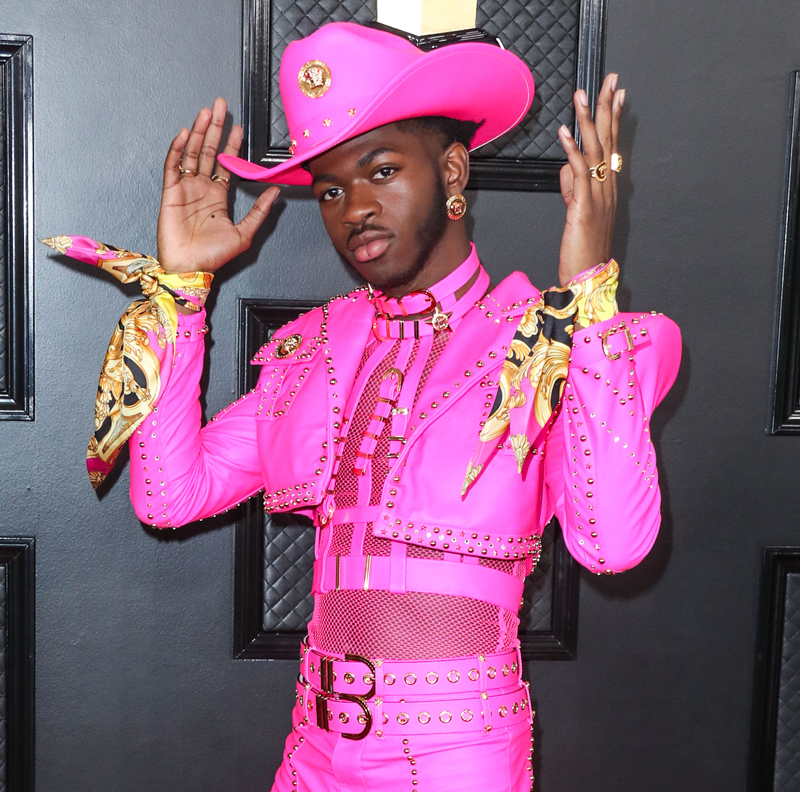 The Old Town Road rapper also wanted to give his fans a helping hand, writing on Twitter:
"hey guys drop ur cashapp… gonna send some of u some money to go get some food then stay inside."
Donatella Versace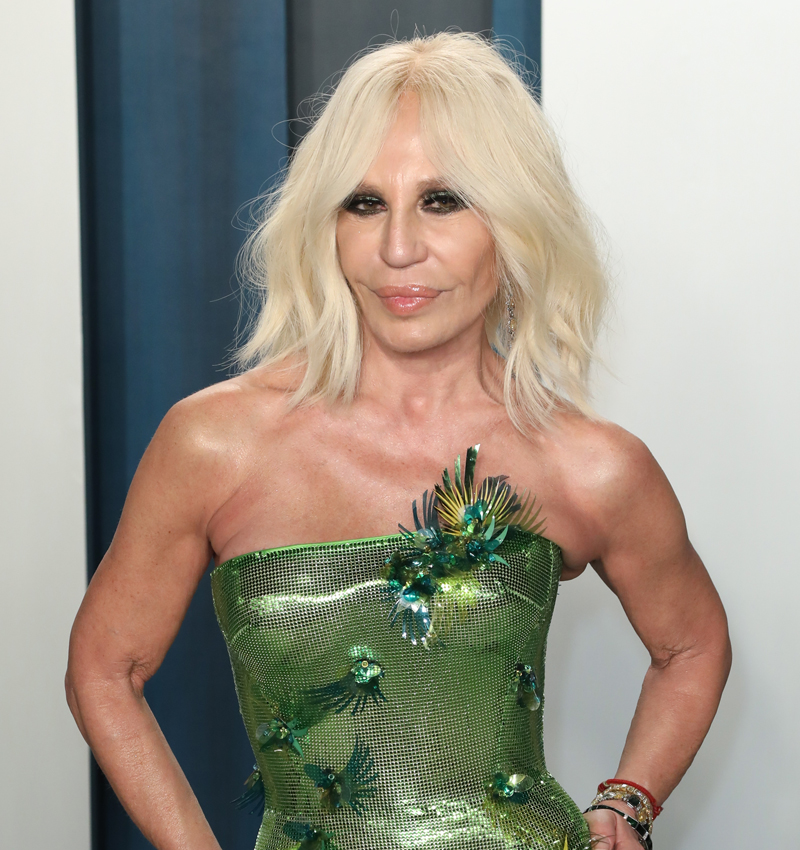 The famed designer and her daughter Allegra donated around $216,000 to the intensive care unit of the San Raffaele Hospital in Milan. They shared in a joint statement on Instagram:
"In times like this, it is important to be united and support however we can to help all those who are in the front lines, fighting every day to save hundreds of lives."
G-Eazy
The rapper has teamed up with his Endless Summer Fund and Larkin Street Youth Services to provide meals to local at-risk youth in San Francisco — every day for an entire month.
Vanessa Hudgens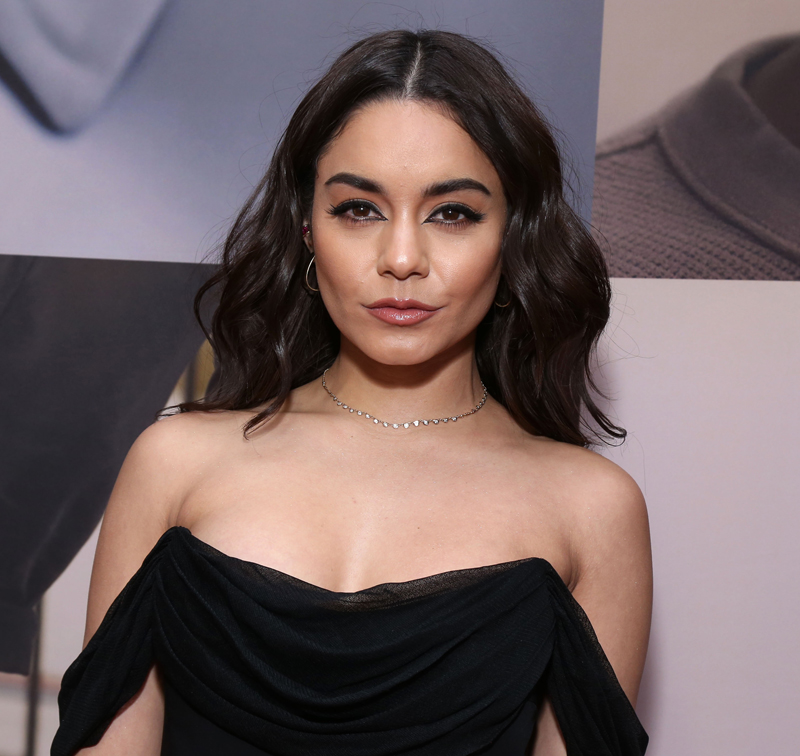 Days after making cavalier comments about the pandemic that drew the ire of social media, the actress shared a screengrab of her donation receipt to Feeding America on March 13, writing on Instagram:
"It's a crazy time out there in the world. Join me in supporting @feedingamerica today. Let's help each other out rather than freaking the f**k out."
[Image via WENN]