Meet the Watch Brands Who Don't Want to Tell You the Time
And where the Rolex Submariner is made for divers and the Yacht-Master for…yacht masters, Ressence's watches are made for the professionally mindful. To understand Ressence's philosophy, you first have to understand the brand's watch itself, which features a completely flat dial that rotates completely, taking the etched-on hands along for the ride. The effect is of animation, of a sketch of a watch come to life. Mintiens, an industrial designer, fills the piece with oil to make the look possible.
The idea behind Ressence was to make a watch more natural-looking and legible, inspired by Mintiens's belief that 2D objects are easier to read than 3D ones. (Imagine if words in a book levitated off the page). In pursuit of that goal, Mintiens wanted to make a watch that felt more "organic." But the hard lines, 90-degree angles, and the flat dial seen on traditional dials don't reflect what we see in the natural world. "There's nothing flat in nature," Mintiens says. So Mintiens split his watch case in two parts, filling the top half with 35 milliliters of oil. The oil swelling up against the glass crystal creates an optical illusion that makes it appear as if the numerals and indices are projected onto a screen. No matter how you feel about Ressence's watches, they are a marvel to see in action.
That innovation came with an added benefit, though. "I cannot say when I did the first drawing I thought, 'I want to do something that makes me more conscious about time,'" he adds. The philosophy was baked in later, a sprinkle of sugar on top of a finished cake, Mintiens admits. The seed of the design naturally sprouted into something with a more philosophical edge: "If you have the idea you can spend time as you can spend money," Mintiens starts, "then time is an asset." (Later, he'll tell me that consuming time is actually like consuming food.) But, he argues, the way we spend those minutes and hours is no longer a conscious act. Making the Ressence watch display time efficiently and smoothly is Mintiens' way of encouraging us to spend our time in similar fashion.
"You cannot sell that," he says, referring to his organic-first philosophy. "So you have to wrap it in something more beautiful."
Iron Man-Approved
Urwerk makes science-fiction inspired watches so futuristic that Robert Downey Jr. wore one while playing Tony Stark in Avengers: Endgame. While most Iron Man technology is strictly movie magic, the watch is one you or I could buy from Urwerk, assuming you or I have $69,000 laying around. And the brand behind it comes with a sci-fi pedigree. The brand's very first piece made in 1997, the UR-101, was inspired in part by the Millennium Falcon. The pieces look strange on purpose, an intentional hard right turn away from what tradition-bound watchmakers have been doing for generations. "A lot of watchmakers, they just repeat the old history of watchmaking," says Felix Baumgartner, Urwerk's co-founder. Rather than repeat the tried-and-tested, Baumgartner wants to imagine where watchmaking is going.
Small Talk: Snack Break with CALOBYE – THE YESSTYLIST – Asian Fashion Blog
Estimated Reading Time: 6 minutes
The YesStylists do a healthy snack trial with CALOBYE!
We're always on the lookout for food, especially healthy options, so we were excited to find CALOBYE, a Korean brand selling meal replacements and healthy snacks. Without a second thought, we ordered DA Meal in all five flavors (Grain, Walnut Almond, Honey Vanilla, Sweet Pumpkin, Sweet Potato), Taeng Taeng Konjac Jelly in Pomegranate and Yogurt flavors, and Multi-Protein Savory Dried-Pollack Snack in both the Original and Spicy flavors.
We were most curious about DA Meal, which is a nutritious drink mixed with milk or water. It's meant to serve as a meal replacement so we tried having it as meals at different times and also just as a beverage. After one month, we put on our food critic hats to share our thoughts on the products and flavors!
Maureen: How did you guys find CALOBYE's DA Meal?
Dianne: I liked most of them! I've definitely grown used to having it for breakfast.
Zoe: I like them! They're like a milkshake except healthier, but I had issues with powder sediment that won't mix in almost all of the flavors I tried (except Pumpkin flavor). And instead of making me feel full till the next meal, I became more peckish 😂
Maureen: Oh, you have to shake it real hard. I usually invert it and shake as if I'm prepping a cocktail drink. Then I wait for it to blend.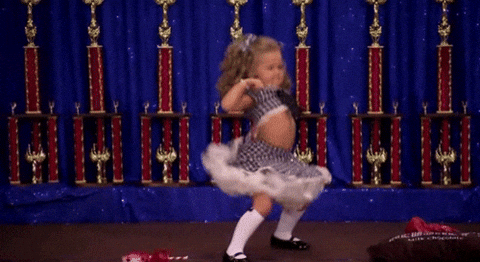 Zoe: I did!!!! But only the Pumpkin flavor blended perfectly. The rest still had the same issue! I've been shaking them so much my arm aches lol (cardio?)
Dianne: I turned them upside down to let the powder sink lmaoo~ It definitely took me longer than the 1-2 mins they suggested to mix it.
Maureen: I also swirled it like a conical flask.
Dianne: Maybe it also depends on what liquid you mix it with? I mostly used cold skimmed milk, except for the Sweet Potato one which I mixed with water.
Michelle:: Lol yeah, I think it's much better with milk! I tried the Almond one with milk and it definitely worked.
Sarah: I used water for all of them and definitely had trouble blending 😕
Zoe: I've used oat milk for all of them, tasted great with all the flavors ✌️
Maureen: I used almond milk except for Sweet Potato, which is recommended to mix with water since it already has milk powder in it.
Dianne: I defos did not like the Sweet Potato one tho~ My favorite was Walnut Almond! Loved the roasted almonds and walnuts in it 😍
Maureen: Same here! Sweet Potato tastes a little sour. I love Walnut and Grain, they ain't too sweet.
Zoe: Yeah Sweet Potato was a little strange 😅 But I do like the chia seeds in it.
Sarah: Oh, I actually quite liked the Sweet Potato 😂 I think my least favorite were Sweet Pumpkin and Honey Vanilla. But I looooved the brown rice flakes in Grain 😍
Dianne: What?!?! The Sweet Pumpkin is a strong contender for one of my faves. I loved the bits of sunflower seeds in it.
Dianne: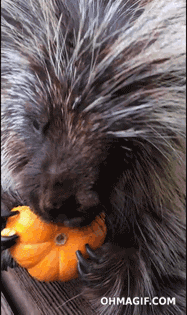 Zoe: My fave was the Pumpkin too (c'mon it has sunflower seeds in it)!
Michelle:: Def the Pumpkin one for me. Least fave: the Vanilla one (way too sweet!).
Sarah: I think I just like super mild flavors 🙊
Maureen: Yup, the Vanilla one tastes a little artificial. It does smell super nice tho, and so rich and velvety too.
Zoe: I thought I'd love the Walnut Almond but I found it too nutty, and I usually love nuts. I just wish the nuts were grounded instead of whole.
Michelle:: Yea, there's quite a lot of chewing involved 🤪
Maureen: I love the nutty chewy bits 🌰
Zoe: Cardio for the jaws lol.
Sarah: Ya, they were quite large and hard to chew (and super loud when crunching in the office lol).
Maureen: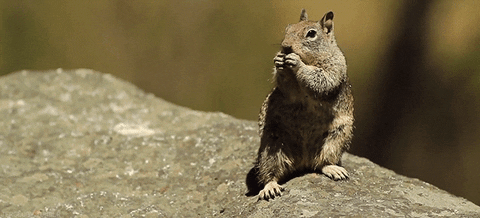 Maureen: Overall, they all taste better than I expected. I just wish they were more filling.
Zoe: I think I've even put on weight 🤪 I ended up eating more… What is wrong with me 😢
Dianne: I was pleasantly surprised that it tasted a lot better than I thought. Plus it staved off my hunger just enough until lunchtime, so I'm quite satisfied ✌️
Sarah: Ya, they weren't as filling as expected 🤔 I usually had to pair it with a banana for breakfast.
Michelle:: The first time round it did fill me up – I skipped lunch that day! But maybe my body just got used to it afterwards 🤔?
Maureen: I replaced dinner with it, and my stomach growled the whole night XD It's more like an appetizer to me.
Zoe: It's like a healthy milkshake with bits 😂
Maureen: Did you drink it as a snack?
Zoe: Nah, just breakfast. Talking about snacks, which ones did you guys enjoy the most out of the pollock and the konjac jelly?
Dianne: I don't think I can choose a favorite between them. They have such different tastes and appeal.
Michelle:: I love the pollock! But I'm a fan of dried fish snacks to begin with 😂
Sarah: I had the Yogurt flavor konjac jelly and it tasted exactly like Yakult – plus those mini jelly cubes! SO good, I wanna order a million more 🤩
Dianne: Yes!!! Loved the little cubes and it's such a great afternoon snack! Defos think it'd be great for those hot summer afternoons~
Zoe: The pollock is super tasty, but it's so spicy that I need a break after a few bites 😂
Maureen: I took the Spicy version too. It's a tad too sweet and spicy for me. Plus it's sticky… Makes me wanna wash my hands right away. I just wish they'd be easier to separate instead of clinging into a bunch.
Michelle:: Oh, I had the non-Spicy version!
Dianne: 😮 I didn't find the Spicy version too spicy! And I'm usually quite averse to anything with spice! Its taste was a lot closer to black pepper than red pepper, so I could handle it quite well.
Sarah: I found the Original version a little too salty~ I prefer the Spicy version – it's so addictive 🔥
Dianne: I agree with Sarah, the OG version was a bit too salty. Defos getting the Spicy version next time… Maybe I'm finally getting better at handling spicy food? 🥳 And as the packaging mentioned, it tastes great with beer 😂
Zoe: Dang! Wish I drank beer with it 😂
Dianne:

Maureen: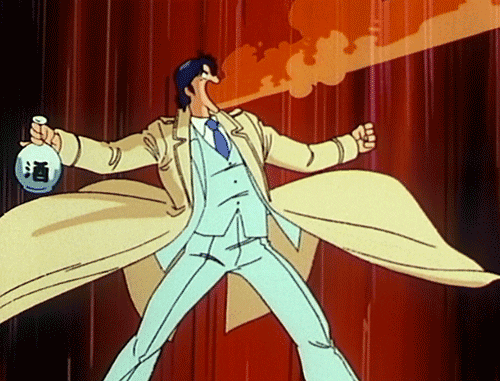 Zoe: I had the Yogurt konjac jelly at room temp, really regretted not refrigerating it. Can really taste the sweeteners 😅 although I love the texture!
Maureen: I tried the Pomegranate and it tastes less artificial than I imagined.
Dianne: Same here! But I initially had trouble sucking the jelly out lol. I think the konjac bits were a bit too large.
Zoe: Really? Mine was relatively easy. I think you do need to squeeze it upwards as you eat? 💡
Maureen: I squeezed the whole thing into a dessert cup, defos makes me feel a lot more luxe. Then I scooped it up with a spoon.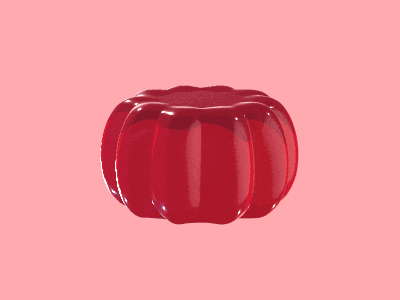 Michelle:: Awwww Dianne, I totally agree! There's still a lot of konjac left at the bottom when I'm done drinking.
Sarah: I think my cheek muscles had a bit of a workout getting the konjac bits out.
Maureen: I actually enjoy squeezing it from the bottom up.
Zoe: Maureen going the extra mile to get the jelly 😂
Sarah: They're supposed to be full of glucomannan to make you feel full, but I actually felt more peckish after 😂 It's the endless loop of having something sweet and then balancing it out with something savory.
Dianne: I felt like eating more after I ate the jelly 😆
Zoe: Once you start snacking, you can't stop 🤪
Michelle:: I think it just whetted my appetite instead of filling me up… After the jelly, I somehow managed to "accidentally" consume a small pack of chips.
Zoe:

Maureen: Oh, I felt full for the first 10 minutes. Then I began to reach for more snacks too.
Zoe: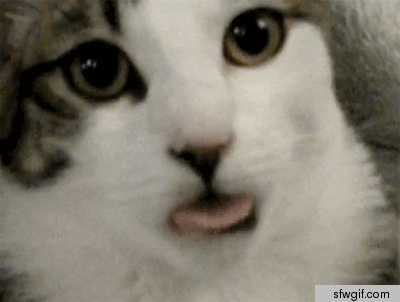 Maureen: To sum up, the DA meal is definitely a keeper for me. It's far less expensive than a proper meal and tastes really good. Great for when I'm on the go or too lazy to cook ❤️
Zoe: I'd get it just for the sake of having more accessible "shakes" at home and at work. I really liked the Pumpkin flavor!
Dianne: Totally agree~ I'm really lazy in the morning and I usually forego breakfast. This is an easy way to get your much-needed intake of nutrients, and a great way to start the day. Planning on getting the Walnut Almond and Sweet Potato in the future for sure!!!
Michelle:: I love milkshake-style drinks and I'm usually too lazy to prepare food, so I'm definitely for DA Meal! Stocking up on Pumpkin and Grain~
Sarah: The Grain one reminds me so much of the cereal I usually have on weekends, so it's a perfect on-the-go replacement for when I don't have time to sit and eat ❤️
Maureen: As for the konjac and pollock, I feel like I can live without, tho I won't resist if sb treats me.
Zoe: They're nice to keep around as emergency ration in the office 😂 I really wanna try the Pomegranate flavor jelly too!
Sarah: I think the konjac was actually my fave out of the three. I'm always in need of a sugar boost in the afternoon so it's perf for me 👌
Dianne: I only tried the Pomegranate version, so I'm itching to try out the Yogurt one! I do like to munch when I'm bored, so I always have a couple of snacks around. Might stock up on the pollock snacks as they do erase my feeling of snacking too much 😳
Michelle:: I still have to try the Spicy version! Looking forward to that one 😛
RELATED:
Fashion week meme! Ft.bella blue Gacha!
'Bachelor'Star Michelle Money's Daughter on Life Support After Skateboarding Accident
Former Bachelor contestant Michelle Money revealed her daughter was involved in a terrible skateboarding accident.
The 15 year old is now on life support and in a medically-induced coma.
Michelle begged her followers to remember to wear helmets.
---
Former Bachelor contestant and friend of Clare Crawley Michelle Money had a terrible update to share with her followers early this morning.
In a heartbreaking Instagram post, Michelle, revealed that her 15-year-old daughter, Brielle, was involved in a tragic skateboarding accident and was later found by their neighbors who were on a walk. Brielle is now in a medically-induced coma and connected to several machines in the intensive care unit.
Michelle wrote, "Brielle was in terrible skateboarding accident and is in the ICU on life support. She suffered a serious brain trauma and a fractured skull. She is in a medically induced coma to relieve pressure in her brain."
Michelle then asked her followers to pray for her and Brielle during this difficult time. She added:
"I believe in the power of communication with whatever God you believe in. The energy of your conscious focus to send healing to my daughter is real. In whatever form
you commune with your Higher Power, please as a desperate mother, I am begging you to do so. She needs support and healing right now. And if you could send one up for me as well, I would appreciate it. This is the worst experience of my life."
Before posting, the businesswoman begged parents to force their kids to wear helmets "even when they push back," suggesting Brielle wasn't wearing hers at the time of the accident.
Hopefully the doctors are able to help Brielle so she can begin her recovery soon. "Brielle has been through so much already this year," Michelle shared. "She has proven how strong she is. I know she will pull through."