Milano fashion Week 2020: intervista con Coco Rocha
In occasione della Milano Fashion Week, abbiamo incontrato Coco Rocha, qui sotto l'intervista completa
L'appuntamento è alle 12:15 presso Elite World, in piena fashion week. Coco Rocha è puntuale: arriva vestita di nero con una paio di stivaletti che slanciano ancora di più la sua figura longilinea. Dopo le canoniche presentazioni, chiede gentilmente un cappuccino con tanto zucchero. Una dolce conferma che Coco Rocha non è avvezza all'idea di stereotipo. Sognava di fare la ballerina di danza irlandese e ora è una delle modelle più amate, anche grazie alla sua forte personalità. Tutti sanno che non è mai scesa a compromessi: non ha mai posato senza veli sul set. 
Un punto di riferimento importante per le nuove generazioni che hanno sicuramente più possibilità nel farsi notare, grazie all'era digitale e dei social network, ma che molto spesso si perdono, ciechi dall'ambizione. I valori sono importanti e vanno difesi: tra le parole dell'intervista si legge una volontà di non essere solo un corpo, una modella ha anche una mente, delle ambizioni e proprie idee. Insomma, non è solo un manichino che indossa abiti e accessori. Non è un caso che Elizabeth Taylor, Cindy Crawford e Iman sono delle figure importanti per lei: un'attrice e due modelle dal forte carattere che hanno fatto parlare di sé non solo per la loro bellezza.
Milano Fashion Week, evento Moncler
© Stefania D'Alessandro
Hai iniziato la tua carriera come modella, molto giovane. Era il tuo sogno o avevi altre aspirazioni?
Quando ho iniziato la mia carriera come modella avevo solo 14 anni: all'epoca pensavo solo a ballare. Amavo la danza irlandese e in occasione di una gara, un model scout, presente per la figlia che partecipava, mi notò. Si avvicinò e mi chiese "hai mai pensato di lavorare come modella? ". È successo tutto per caso, anche perché la figura della modella l'associavo all'idea di donna, io ero solo una ragazzina. Quell'agente persuase mia madre a fare delle foto. Poco dopo partii per New York e poi arrivarono i primi lavori in giro per il mondo. Più andavo avanti e più pensavo "mi piace, questo potrebbe diventare il mio lavoro". Tutto sommato ha qualche punto in comune con la danza: la modella deve in qualche modo esibirsi come in una performance.
Come hai vissuto questo cambiamento? Avevi solo 14 anni…
In poco tempo mi sono vista catapultare dalla scuola al set fotografico. All'epoca ero una ragazzina timida, forse anche un un po' impacciata. Grazie alla fashion industry sono diventata una persona schietta, sicura di sé e che vuole esprimere la sua opinione. Se dovessi tornare indietro di 10 o 20 anni, non avrei mai immaginato che la moda mi potesse cambiare così tanto e ne sono contenta. 
Sei riuscita a unire il tuo lavoro con i tuoi valori spirituali, una chiara testimonianza che è possibile conciliare i due aspetti…
Sì è possibile e per me sono state importanti due figure, anch'esse modelle. Cindy Crawford, perché è stata capace di creare l'idea di branding. Non è solo una modella ma una donna di successo, grazie alla sua personalità. L'altra è Iman: una volta arrivata sul set le dissero che non avevano trucchi per preparare il make-up e così pensò di creare una linea cosmetica per tutti i tipi di incarnato.
Qual è il tuo primo ricordo sul set?
Ho immagini piuttosto sbiadite ma mi ricordo che su uno dei primi set, il fotografo mi mostrò degli scatti con Gemma Ward, chiedendomi di posare proprio come una super modella anche se non lo sarei mai diventata. Un'affermazione che non mi colpì più di tanto, visto che il mio obiettivo non era quello di diventare una super star. Se ci ripenso, quella non fu una frase molto carina. E poi questa foto – ndr mi mostra uno scatto sul suo smartphone -, questo è stato uno dei miei primi lavori: avevo i capelli molto lunghi e me li tinsero per l'occasione.
Non solo per la bellezza ma anche per le tue scelte, sei un punto di riferimento per le nuove generazioni. Un paio di consigli che vorresti dare…
Quando ho iniziato questo lavoro avevo un termine di paragone abbastanza eguale con la generazione di modelle passate: bastava vedere gli scatti fotografici per capire cosa funzionava o meno. Ora le nuove generazioni hanno nuovi strumenti, prima di tutto i social network. Ora si ha la possibilità di fare photo editing da sole, modificare gli scatti e postarli direttamente sul proprio profilo. Sono uno strumento molto importante perché permette di autodeterminarsi con la propria scelta di foto e parole. Si comunica in modo diretto, senza filtri, offrendo la possibilità di condividere la propria idea. Tutto questo diciassette anni fa non era possibile. C'è, però, anche un'altra faccia di questa medaglia: centinaia di commenti negativi possono avere una risonanza importante, con relative conseguenze. In ogni caso, con l'era digitale la nuova generazione ha più possibilità di diventare modella grazie ai gradimenti social, quindi all'audience. La gente si è resa conto che una modella non è riducibile a un "bel viso" ma è anche intelligente e ha delle sue idee. Un punto di riferimento cui ispirarsi. C'è un senso di responsabilità nel diventare una modella.
Se tua figlia volesse diventare modella, quale sarebbe la tua reazione? 
Ho creato con mio marito un Model Camp dedicato proprio alle nuove generazioni. Ad oggi si sono presentate circa 600 aspiranti modelle, alcune delle quali sono arrivate con le rispettive madri. In questo caso è normale affrontare dibattiti e discorsi in merito all'ambiente moda e di come influisce nella crescita delle giovani ragazze. Io mi interfaccio direttamente con loro e sarebbe assurdo dirti "mia figlia non lo farà". Rimane sottinteso che io ci tengo a curare ogni più piccolo aspetto. È anche vero che molti figli difficilmente seguono le orme dei genitori, proprio perché si cresce in un determinato ambiente: io ne sono un esempio, nella mia famiglia i più hanno lavorato nell'aviazione e io non l'ho mai desiderato. Posso però dirti che al momento mia figlia ha il desiderio di diventare una veterinaria.
Hai un'icona di stile? 
La mia icona di stile è Elizabeth Taylor – ndr solo ora noto l'utilizzo dell'eyeliner nero in stile "Liz" -: mi piace molto il fatto che l'attrice scegliesse lei direttamente cosa indossare senza alcun supporto di styling, guardando tra capi nuovi e d'archivio. E come lei mi piace scegliere il look al di là della stagionalità del prodotto. Dopo la morte di Elizabeth Taylor, è stata organizzato un'asta con parte del suo guardaroba e questa è stata un'occasione per aggiudicarmi un pezzo. Nel dettaglio si tratta di una jumpsuit gialla firmata Givenchy che poi indossai in occasione del Met Gala – ndr del 2012 -. Un capo unico che preferisco rispetto ad alcuni nuovi pezzi moda. È curioso perché il capo era già macchiato di vino e sul red carpet alcuni fotografi gridarono "c'è ancora la macchia di vino di Liz?". Il mondo concorderà che è la macchia più chic. 
L'ultimo buon libro che hai letto…
Ultimamente mi capita di leggere favole per bambini – ride -. Ma c'è un libro che mi piace molto, è Rossella, il sequel di Via Col Vento.
Qual è la prima cosa che fai quando ti svegli?
Coccolo i miei figli.
Qual è la prima cosa che fai quando sei online?
Tik Tok, perché è un social network divertente. Ormai Instagram si è convertito a mezzo di lavoro. 
E l'ultima cosa che fai prima di andare a dormire? 
Controllo che tutto sia a posto, faccio un check generico sul telefono tra mail ed Instagram e verifico che i miei figli siano a letto.
Emoticon preferita o che usi di più?
Lo smile con l'occhiolino, la uso in modo molto sarcastico anche per evitare fraintendimenti. 
Senator Bernie Sanders speaks out against Everlane after layoffs
United States senator and presidential candidate Bernie Sanders has taken on Everlane, after the company suddenly laid off over 200 employees, as a result of the Covid-19 pandemic. 
Despite Everlane's ethical image, multiple reports say that many employees were blindsided when a total of over 200 employees, including part- and full-time retail workers and eight temp workers sourced from Atrium Staffing, were laid off or furloughed.
Among those employees were 42 out of 57 remote customer experience team members, who claim they were laid off without warning or notice on March 27. 
Members of the customer service team, who have established themselves on social media using the name 'Everlane Union', have been in the process of unionizing since late December, claiming that the company known for its promises of 'radical transparency' offered "low pay, nonexistent benefits, unpredictable scheduling," and appeared to prevent employees from organizing, according to a Vice report.
After being laid off, Everlane Union said that retail workers from Everlane stores were being trained to replace those fired to answer customer support emails. 
Now, these customer service workers have had their cause taken up by Senator Sanders, who accused Everlane of using the Covid-19 crisis as an opportunity to "union bust" via Twitter on March 28. 
"Using this health and economic crisis to union bust is morally unacceptable," Sanders tweeted. "I'm calling on @Everlane to bring workers back on payroll and recognize @EverlaneU (Everlane Union)." 
That same day, Everlane responded via Twitter with a statement from Michael Preysman, Everlane's founder. In the statement, Preysman said that "this was not about the union," and that "this was the hardest decision we've ever had to make and we are doing everything we can to retain our team and survive." 
The statement further said that Everlane does not have a cash balance, that the company furloughed all full-time retail employees so that they could keep their benefits, and that the company converted 20 customer experience associates and gave them full-time positions with benefits. 
In the wake of the layoffs, Everlane Union has created an Everlane customer support employee relief fund via Gofundme to support those who have been impacted. 
On March 31, Everlane Union said via Twitter that Everlane has begun deleting comments on its Instagram that mention the union. 
Currently, Everlane's retail stores remain closed until after shelter-in-place mandates in New York and California are lifted, while its online store remains open. 
FashionNetwork.com has made contact with Everlane Union and is awaiting comment. 
FashionNetwork.com has reached out to Derris, a public relations firm that works with Everlane, but is yet to receive comment. 
Copyright © 2020 FashionNetwork.com All rights reserved.
How Taylor Swift, Rihanna, & More Celebrities Are Helping Fight The COVID-19 Pandemic!
As cities around the country are urging self-isolation in order to help combat the coronavirus pandemic, causing school shutdowns, layoffs, and the closing of small businesses, celebrities are doing what they can to help out — and not just by entertaining the masses with live-streamed concerts and talk shows!
Related: Prince Harry Feeling 'Guilt' About Being Away From Royal Family During Coronavirus
Plenty of stars are putting their money where their mouths are by donating large sums of money and resources to help find a cure for COVID-19 and provide aid to the less fortunate.
See which stars are fighting the good fight (below)!
Dolly Parton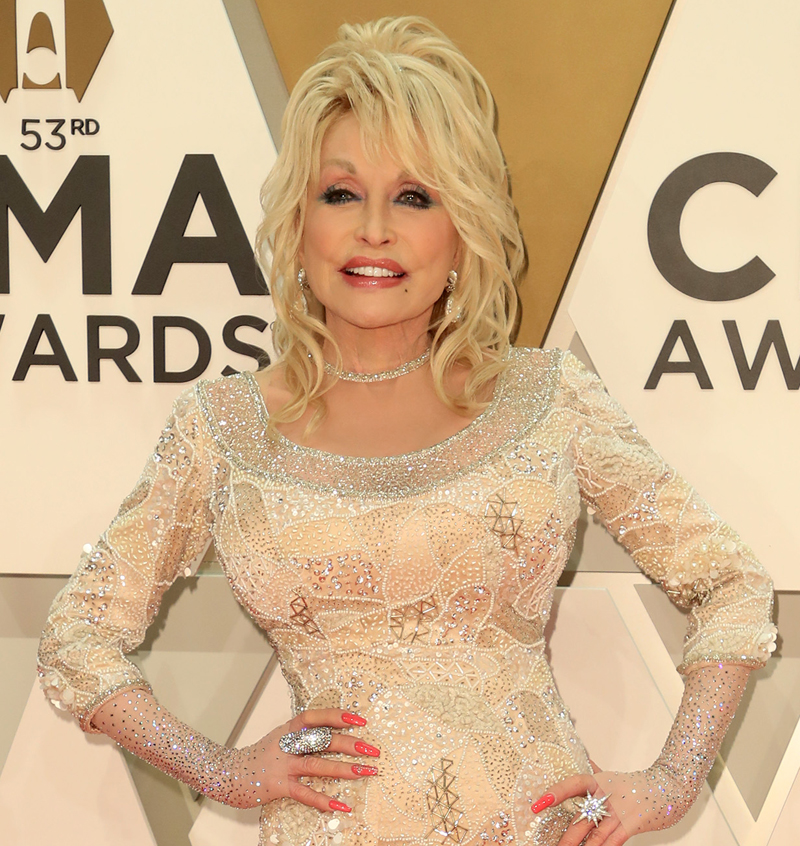 On April 1, the music legend announced she's donating $1 million to a research team at Vanderbilt University currently working to find a cure for coronavirus. She explained on Instagram:
"My longtime friend Dr. Naji Abumrad, who's been involved in research at Vanderbilt for many years, informed me that they were making some exciting advancements towards research of the coronavirus for a cure. I am making a donation of $1 million to Vanderbilt towards that research and to encourage people that can afford it to make donations."
Taylor Swift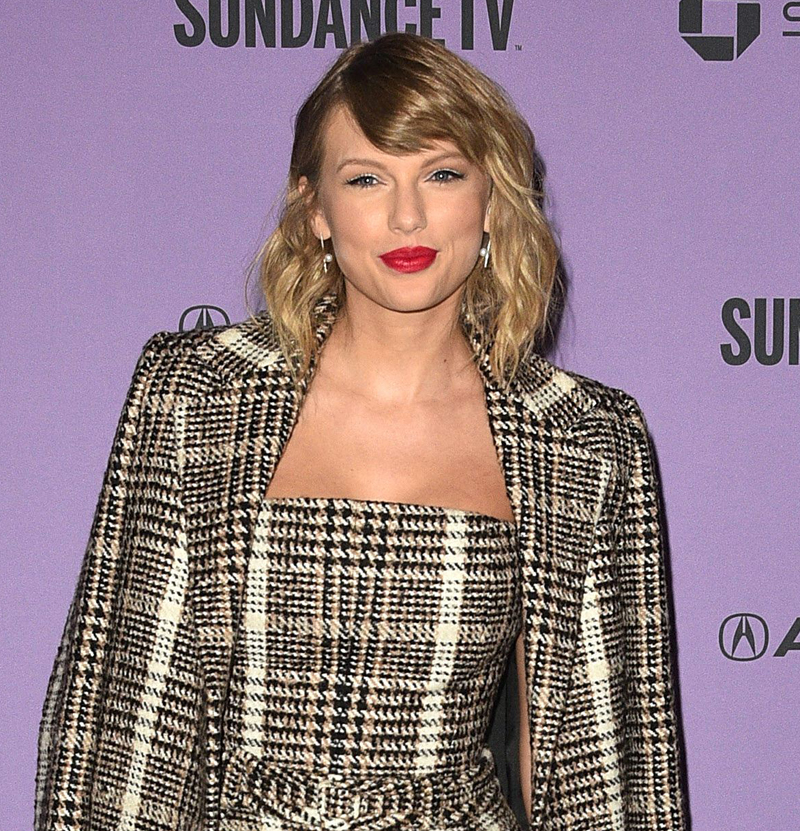 As many small businesses have had no choice but to shut down during the pandemic, Tay decided to lend a helping hand to Nashville record store Grimey's New & Preloved Music after the city's mayor issued a stay-at-home order forcing the company to send its employees home.
According to Rolling Stone, the Shake It Off singer is supplying the store with money for each employee and three months' worth of health care. Grimey's co-owner Doyle Davis told the outlet:
"We were very surprised, and I would have to say amazed, that Taylor Swift reached out to us through her publicist to offer some relief during the COVID-19 pandemic. I didn't even know we were on her radar, but she really stepped up to help after the recent tornadoes that struck Nashville and middle Tennessee, and now she's trying to help a beloved small business in her city. Taylor generously offered some direct relief to my staff and to cover three months of our health care costs for our group-insurance plan."
Blake Lively & Ryan Reynolds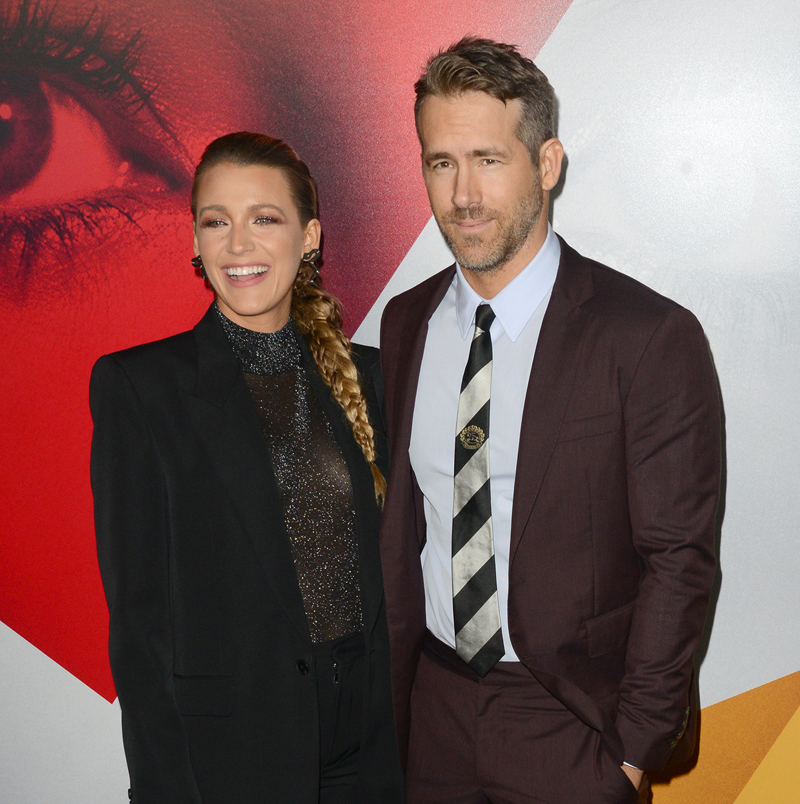 Earlier this month, the power couple announced they're donating $500,000 to Food Banks Canada and $500,000 to Feeding America. The actor said on Instagram:
"I think we can all agree, Covid-19 is an a**hole"
Billy Joel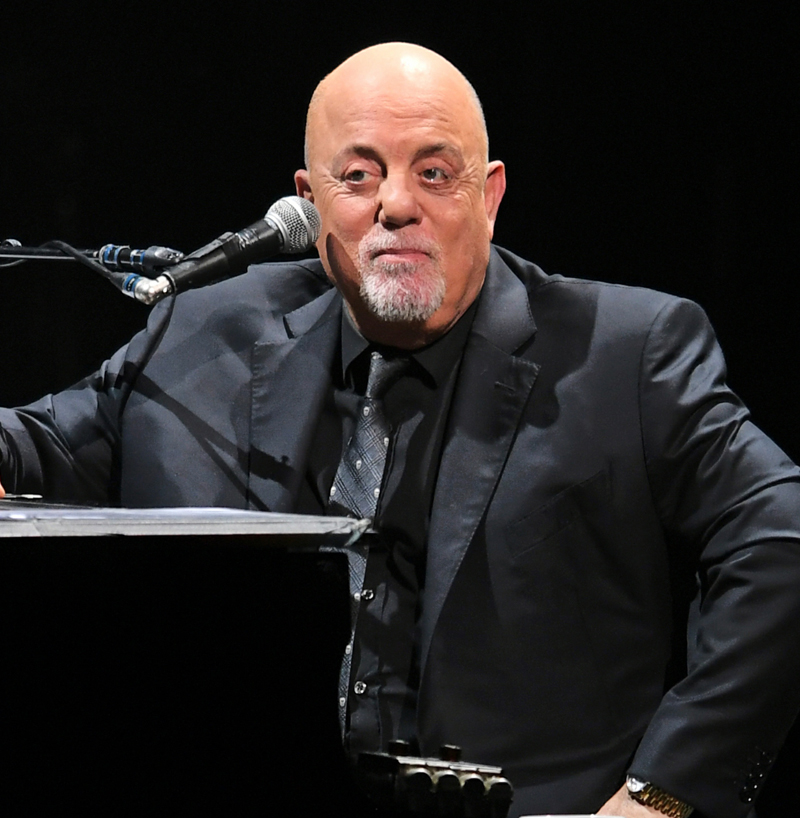 The Vienna singer and his wife Alexis announced that their foundation, The Joel Foundation, would be making multiple donations to help combat the pandemic, including a $500,000 contribution to help buy personal protective equipment for healthcare workers. They wrote in a statement on his website:
"So many of these heroic healthcare workers are risking their own lives. We cannot begin to express our gratitude for them and our concern for their well-being."
Ricky Martin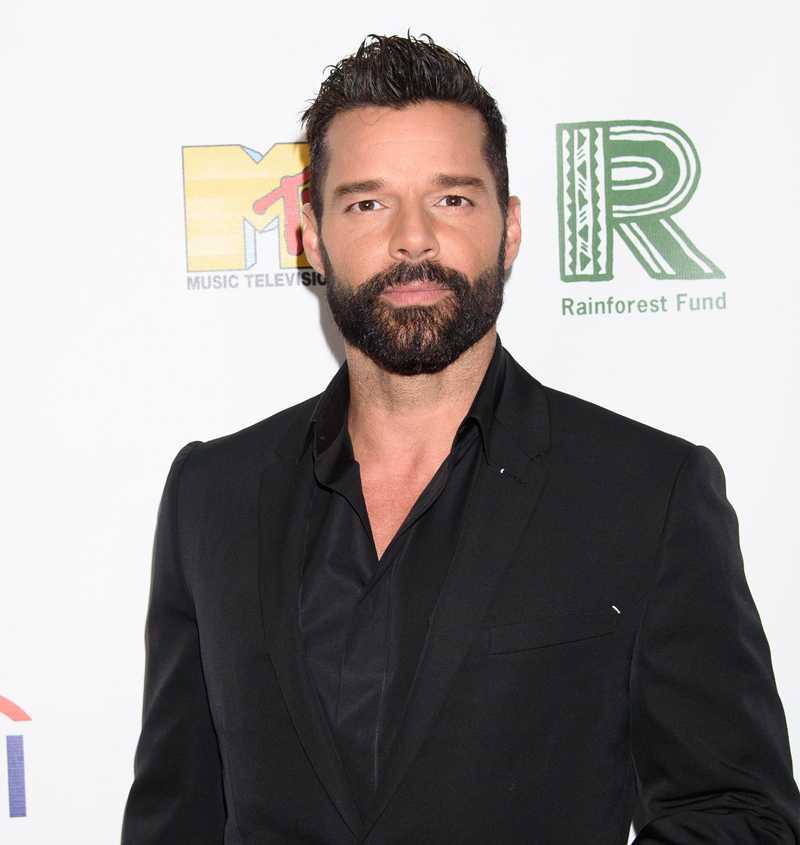 The signer took to Instagram last week to announce the launch of a new campaign through the nonprofit organization Project Hope which aims to help health care workers save lives across the world. He said in the video:
"In a situation like this, I need to do stuff. As you know, health care professionals are extremely vulnerable and professionals around the world don't have personal protection equipment they need to prevent them getting infected."
Selena Gomez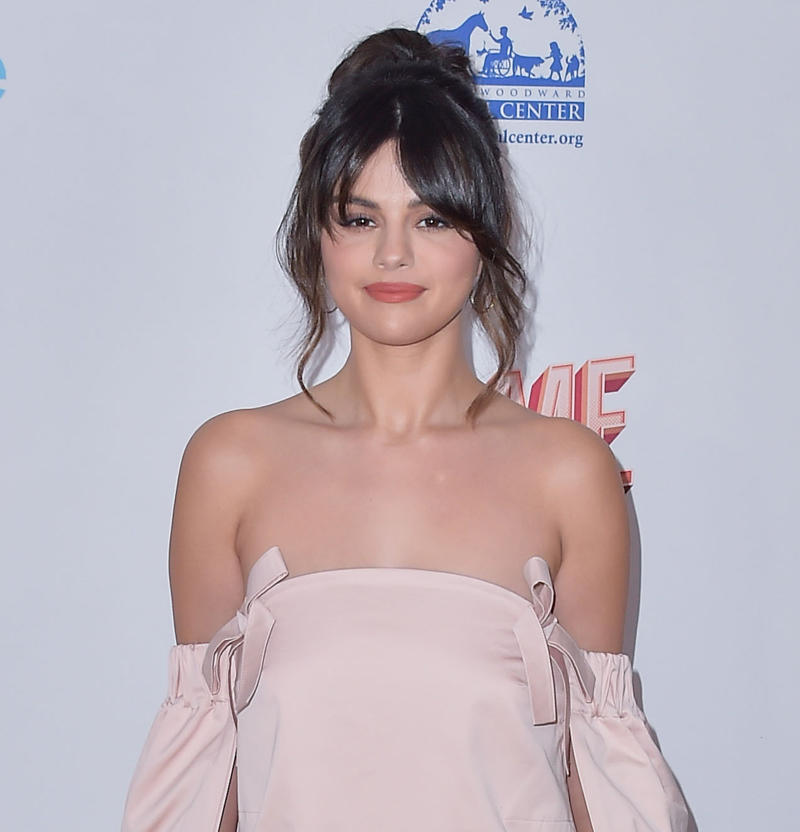 The Rare songstress took to Twitter on March 30 to send love — and financial support — to healthcare workers on the frontline by making a donation to Cedars Sinai. She tweeted:
"I'm donating to @CedarsSinai as they are low on masks and ventilators. They've taken such good care of me so it's my turn to show my gratitude."
Rihanna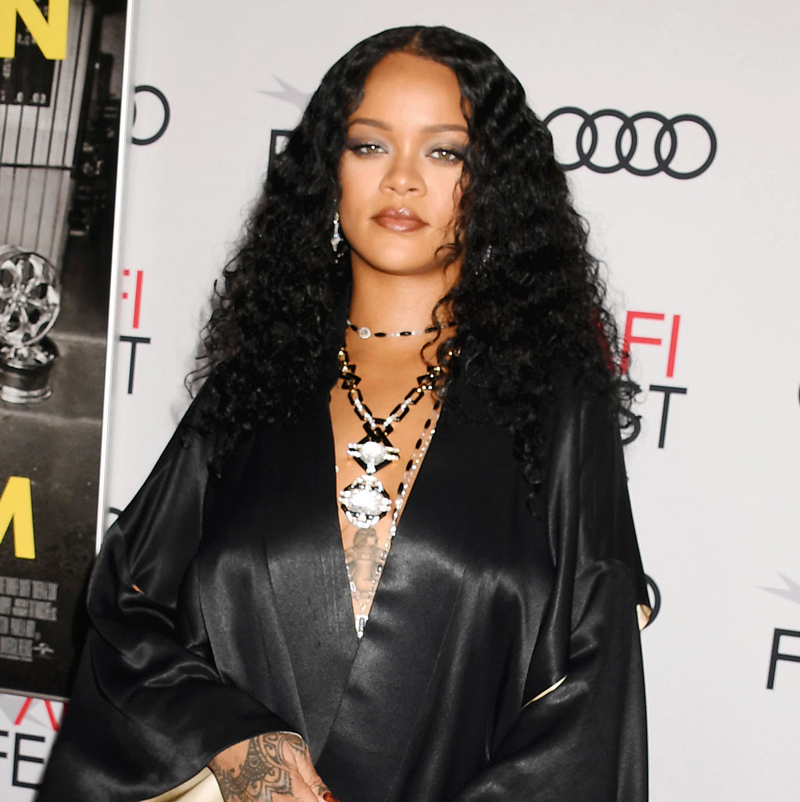 RiRi's nonprofit organization, the Clara Lionel Foundation, donated $5 million to various organizations like  Direct Relief, Partners In Health, Feeding America, the International Rescue Committee, and World Health Organization's COVID-19 Solidarity Response Fund to support underserved communities from the U.S. to Malawi as well as the healthcare professionals working to keep them safe.
Shawn Mendes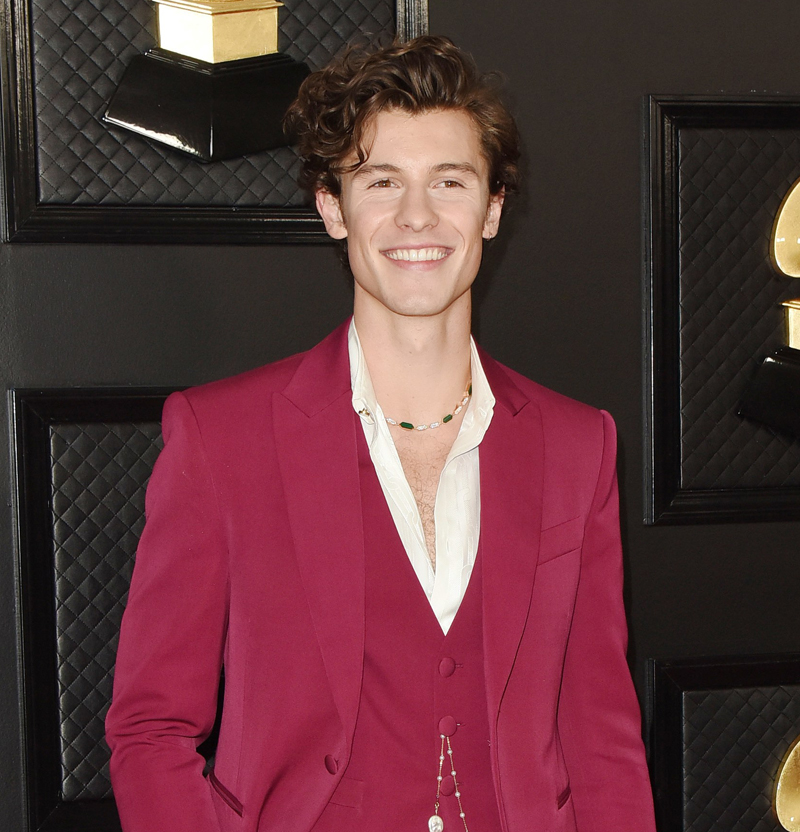 The Stitches singer's non-profit, The Shawn Mendes Foundation, donated $175,000 to the Toronto-based Hospital for Sick Children (SickKids) for emergency medical resources to combat COVID-19 and efficient care to patients, families, staff and the overall community.
He said on Instagram:
"For the next month, all donations to The Shawn Mendes Foundation will go towards SickKids Hospital & relief efforts around the world by the @WHO." 
Lady GaGa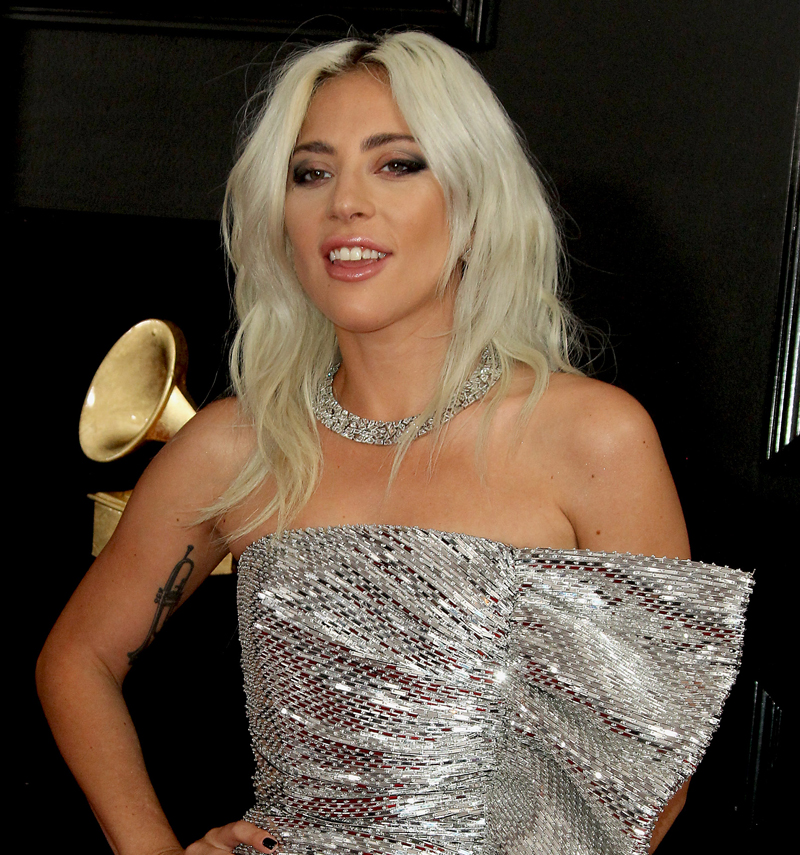 Earlier this month, the songstress' makeup brand, Haus Laboratories, announced that it would be donating to the L.A. Regional Food Bank and Food Bank for New York City, sharing on Twitter:
"We believe this is a time to choose compassion over fear."
Ciara & Russell Wilson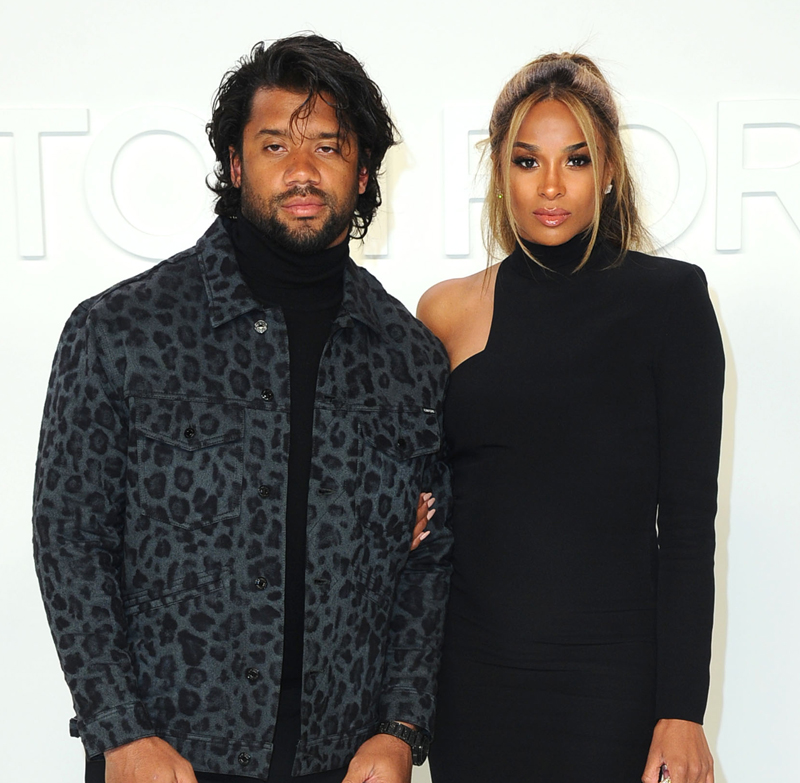 The Goodies singer and her Seattle Seahawks quarterback husband announced that they are donating a million meals to the Food Lifeline, which provides nutritious meals to the food insecure in Western Washington.
Ciara said in a video shared on Tuesday:
"We want to encourage everyone out there to join us in whatever way you can, big or small. Everything makes a difference."
Brad Paisley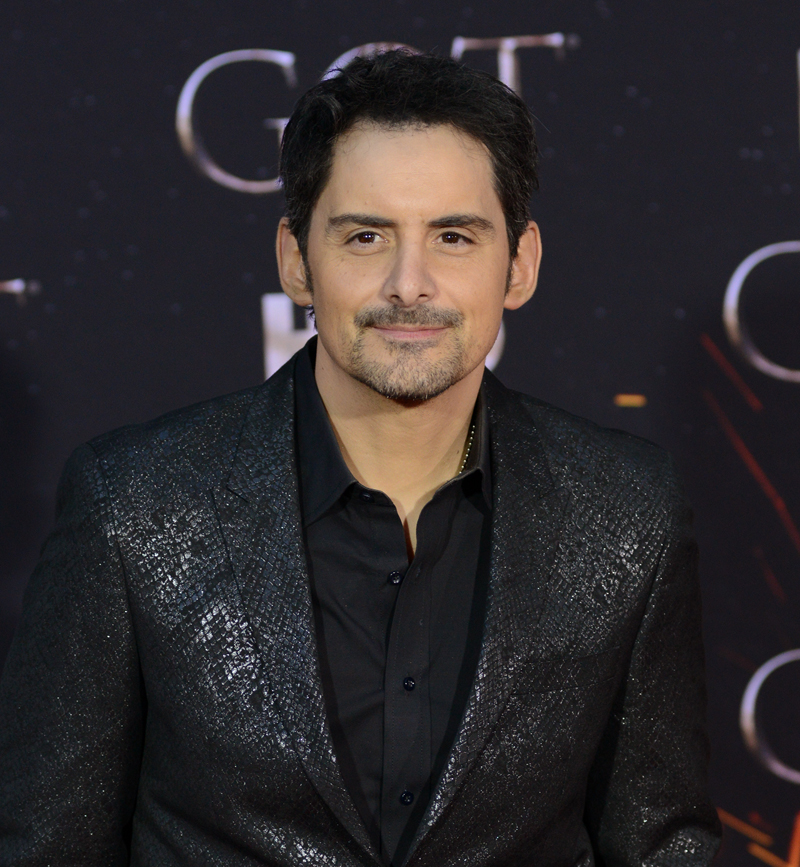 On March 17, the country crooner revealed that his Nashville grocery store, The Store, which provides free groceries to the needy, would be making deliveries to seniors.
Dierks Bentley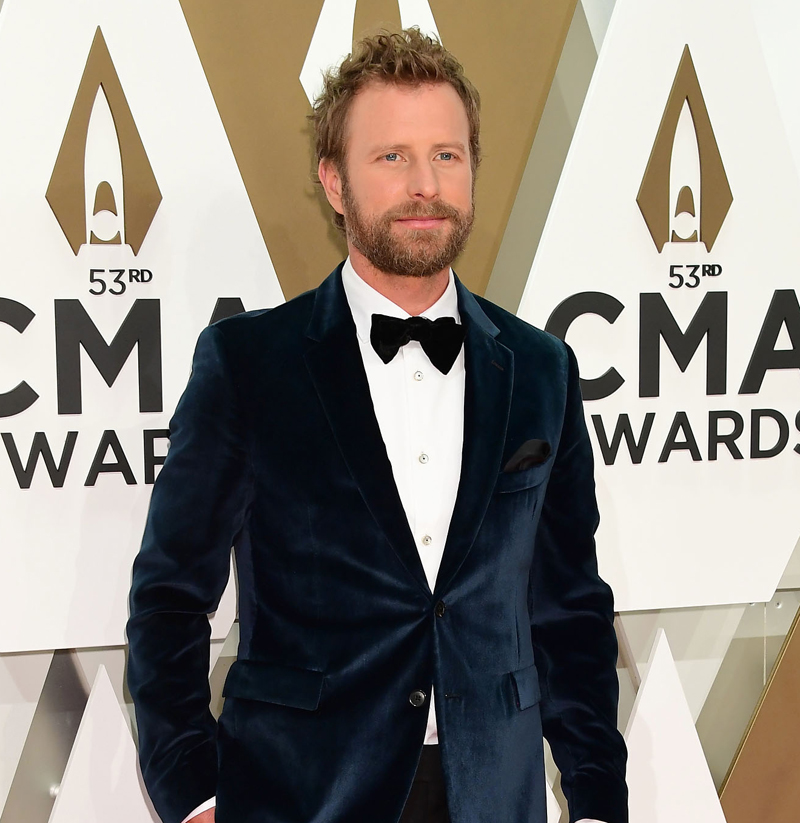 The singer and owner of gastropub Whiskey Row gave his 90 hourly employees $1,000 to help get them through this difficult time. He also urged fellow bar owners in Nashville to help their staff, writing on Instagram:
"I encourage all bar owners on Lower Broadway to take care of bartenders, bar backs, waitresses, security, dishwashers, etc the best they can. Let's make sure we help the folks that help make the music happen."
Justin Bieber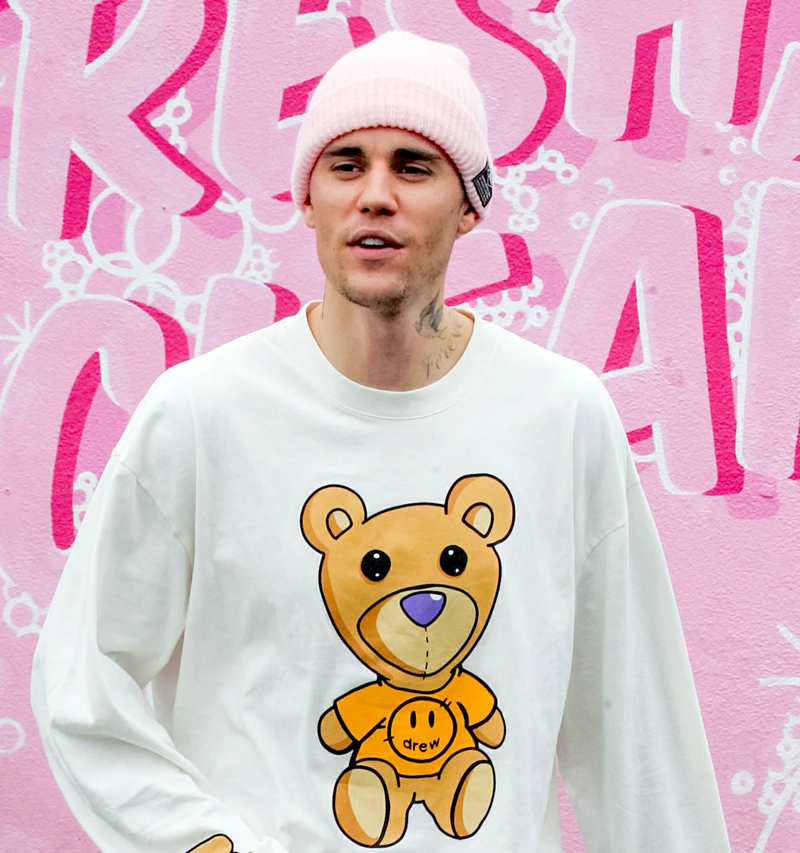 Biebs was one of the first celebs to take action. On February 13, the singer revealed that he made a donation to support China as the country was the first to be ravaged by the virus. He wrote on Instagram:
"Watching the news I couldn't imagine how scary it would be if a new disease was effecting my wife and my family and friends. China we stand with you as a collective humanity and have made a donation to support."
Justin Timberlake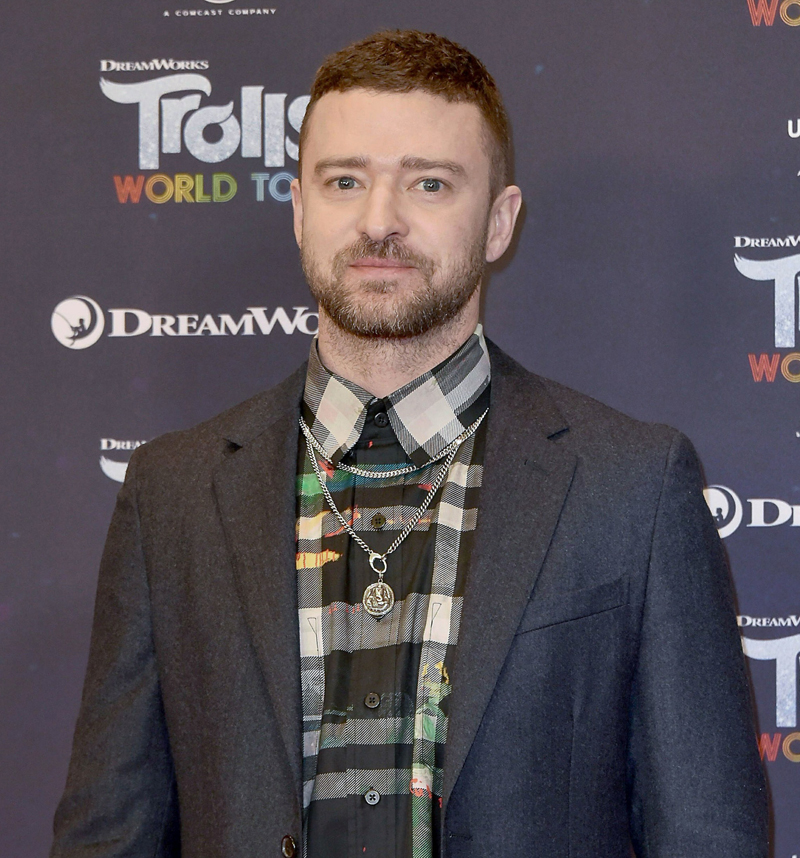 On March 15, the superstar announced that he made a donation to the Mid-South Food Bank in his hometown of Memphis, telling his followers:
"This is a crazy time, but remember we'll all in it together. Start small and support your local communities by getting food out to those in need. Every. little. thing. helps."
Megan Thee Stallion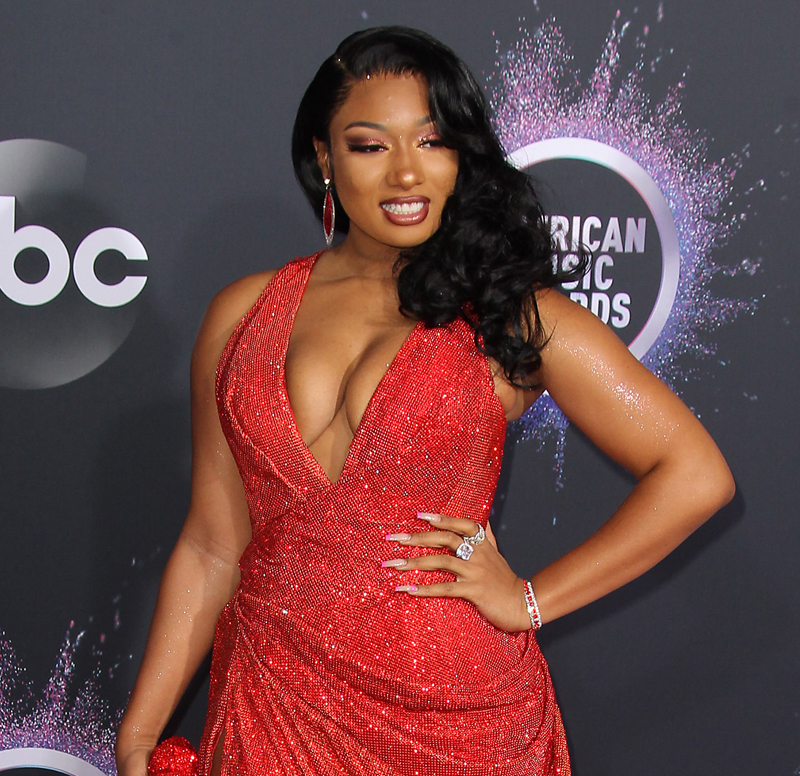 The rapper wanted to support the fans who supported her over the years by paying their bills during the outbreak. She tweeted on March 12:
"Since y'all have been going so hard supporting me I wanna support y'all and bless them pockets real quick !!! Drop y'all's cash app names."
Lil Nas X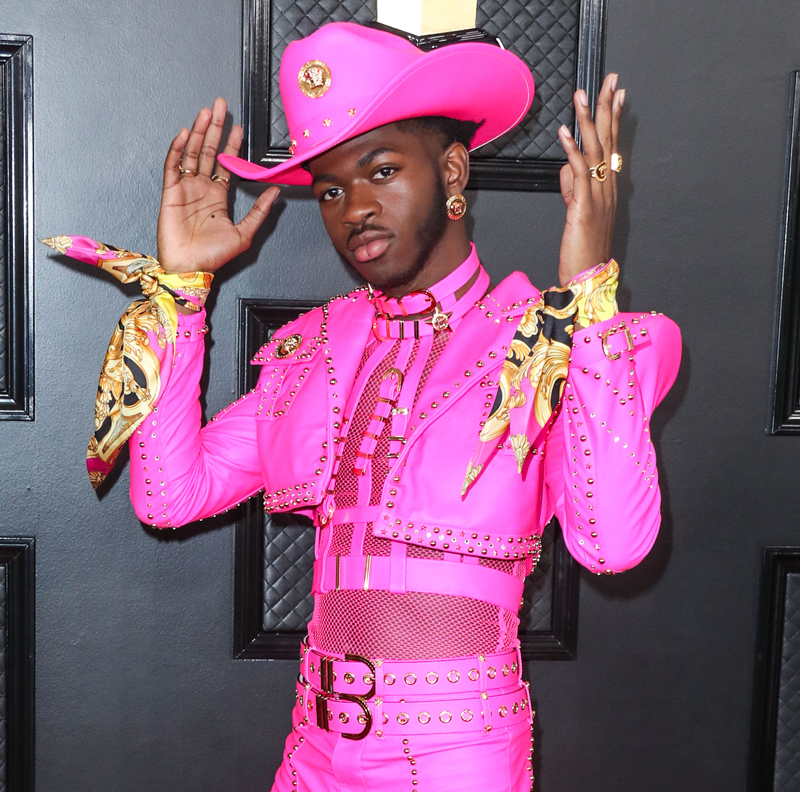 The Old Town Road rapper also wanted to give his fans a helping hand, writing on Twitter:
"hey guys drop ur cashapp… gonna send some of u some money to go get some food then stay inside."
Donatella Versace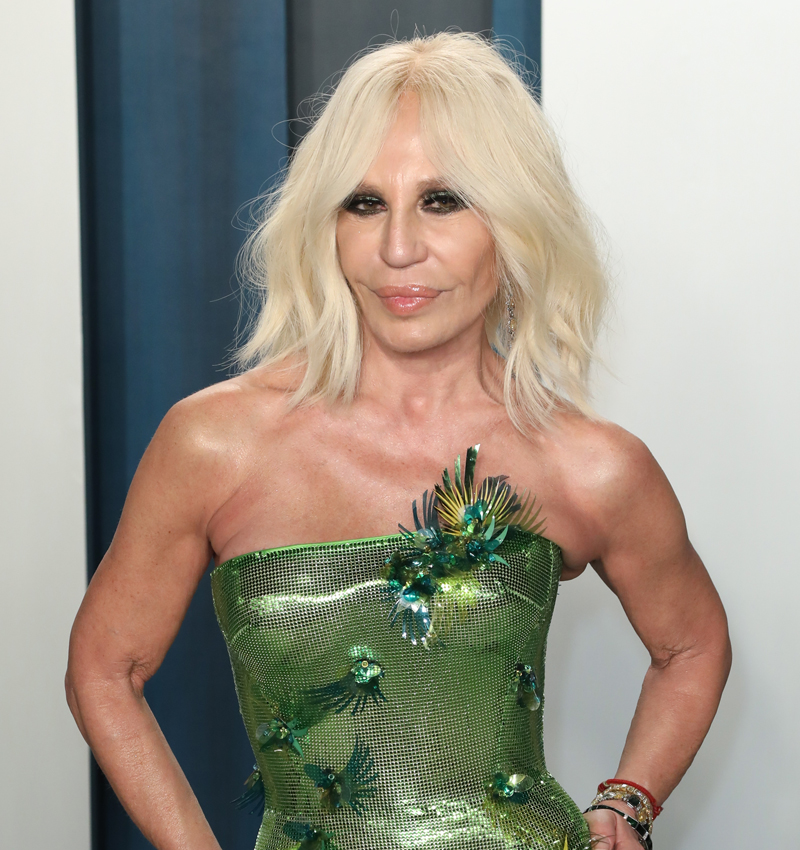 The famed designer and her daughter Allegra donated around $216,000 to the intensive care unit of the San Raffaele Hospital in Milan. They shared in a joint statement on Instagram:
"In times like this, it is important to be united and support however we can to help all those who are in the front lines, fighting every day to save hundreds of lives."
G-Eazy
The rapper has teamed up with his Endless Summer Fund and Larkin Street Youth Services to provide meals to local at-risk youth in San Francisco — every day for an entire month.
Vanessa Hudgens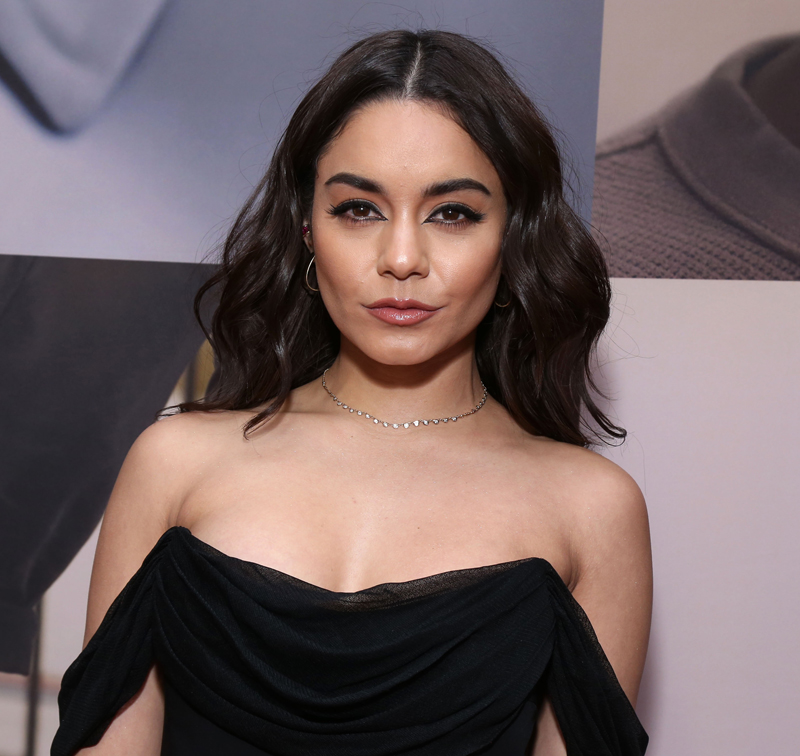 Days after making cavalier comments about the pandemic that drew the ire of social media, the actress shared a screengrab of her donation receipt to Feeding America on March 13, writing on Instagram:
"It's a crazy time out there in the world. Join me in supporting @feedingamerica today. Let's help each other out rather than freaking the f**k out."
[Image via WENN]
Inside Jean Paul Gaultier's '95 Fall / Winter Fashion Show – 25 Years Later | Best Show Ever | Vogue


25 years after Jean Paul Gaultier's landmark 1995 fashion show, Vogue interviews many of the key players involved. Jean Paul Gaultier, Claudia Huidobro, Carmen Dell'Orefice, and more look back at the innovative tech-meets-punk runway show, detailing some of the event's most memorable moments.
Still haven't subscribed to Vogue on YouTube? ►►
Want to hear more from our editors? Subscribe to the magazine ►►
ABOUT VOGUE
Vogue is the authority on fashion news, culture trends, beauty coverage, videos, celebrity style, and fashion week updates.
Inside Jean Paul Gaultier's '95 Fall / Winter Fashion Show – 25 Years Later | Best Show Ever | Vogue

source